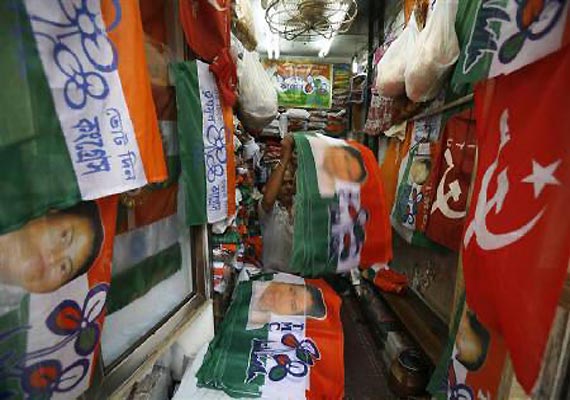 Bangalore: Regional political parties such as the Bahujan Samaj Party and the DMK are gaining visibility online, if one goes by their popularity on Google search platform.
"Bahujan Samaj Party (BSP) and its supremo Mayawati are the most searched regional party and leader in the country online," the global firm said in a statement here Wednesday.
The BSP is followed by DMK in Tamil Nadu and the Shiv Sena in Maharashtra, All India Anna DMK (AIADMK) in Tamil Nadu and the ruling Samajwadi Party in Uttar Pradesh, Google said.
"Incidentally, maximum hits for BSP originate from Chhattisgarh and Madhya Pradesh though it is primarily an Uttar Pradesh-based regional outfit," a Google spokesman said.
Mayawati is a three-time former chief minister of Uttar Pradesh.
"Though the country's twin national parties - Congress and BJP - continue to dominate the virtual and real worlds in terms of hits and media attention, regional parties are stacking up and driving search trends," the spokesman noted.
Other most searched parties include Trinamool in West Bengal, Communist Party of India (CPI), Akali Dal in Punjab, Janata Dal-Secular in Karnataka and National Conference in Jammu and Kashmir.
Elections to the 16th Lok Sabha are scheduled to be held in nine phases from April 7 to May 12 across the country, and counting of votes is slated for May 16.
Google's search technologies connect millions of people the world over with information.
Founded by geeks Larry Page and Sergey Brin in the Silicon Valley of the US, the search engine is a top web property in global markets.