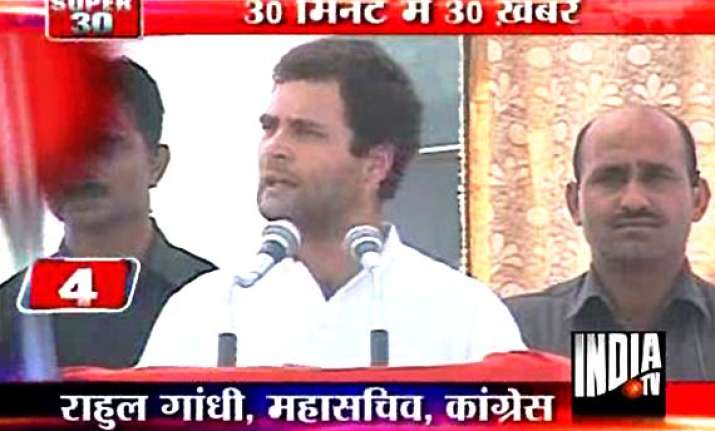 Kushinagar (UP), Nov 26: Activists of Samajwadi Party today clashed with Congress workers during a public meeting of Rahul Gandhi at Padrauna here today.

About a dozen SP workers managed to sneak into the security zone near the dais, where Rahul was present, and shouted slogans against Gandhi protesting his remarks at a recent rally in Phulpur that migrants from Uttar Pradesh were going to other states for "begging".

The youths took off their shirts immediately after Rahul ended his speech displaying slogans like "UP people are not beggers" emblazoned on their vests.

Police, however, pushed the SP activists back into the rally crowd before escorting them away from the rally venue.

The ruckus created by the SP workers angered the Congress activists who clashed with the former.

The two sides hurled chairs at each other and some youths were injured in the skirmish.

A few youths were detained by police in this conenction.

In Rampur, SP general secretary Azam Khan said the youths were exercising their right to protest over Rahul Gandhi's "insulting remarks" about UP migrants.