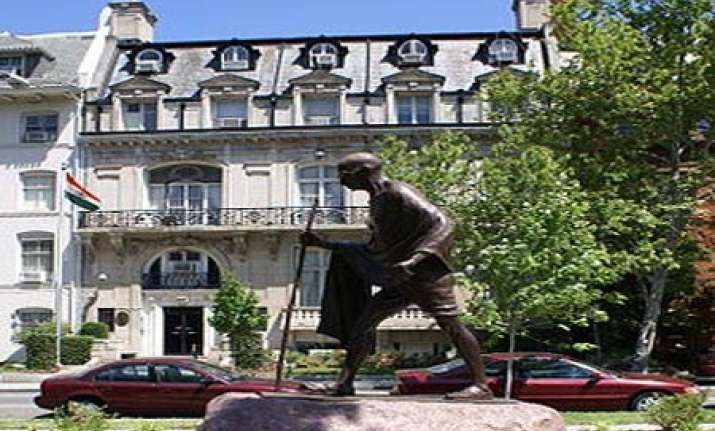 Washington, Jun 7 : There was widespread anger among members of Indian community in the U.S. having leanings towards the BJP over the Delhi police action against Swami Ramdev. 

Bhavana Shinde, spokeswoman for Forum For Hindu Awakening said: "Many of the people here of Indian origin are aghast at the savagery committed by the Indian Congress government against Baba Ramdev's peaceful agitation. They have supported this movement and we will continue to support this movement."

On Sunday afternoon, Indian students submitted a memorandum addressed to the Indian President at the Indian Embassy in Washington D.C., condemning the police action.

Standing in the shadow of Mahatma Gandhi statue in front of the Indian Embassy in Washington D.C., Pradeep, one of the students said: "As an Indian American living in United States I feel very sad, very shocked and very upset at the Indian government for taking this action."

"This is people's rights people's fundamental constitutional rights. We have actually submitted a memorandum here at the Indian Embassy and we hope that the voice of the Indian American people half way around the world is heard," Pradeep added.

Priya, a girl student at the demonstration in Washington D.C. said, "It was very shocking. This is not how we expect the government to react to a peaceful protest."

The memorandum read, "We, as students and responsible citizens of India, unequivocally condemn this act by the Government of India."

"Unarmed people of all age groups, including women, children and elderly, were tear-gassed, lathicharged and pounded upon by police forces. This use of force on a peaceful protest by the government seems to have justified the point of some sections which use violence in order to be heard," the memorandum said.

Ashutosh, another student said, "If people can t even do a peaceful protest, what else people can do in a democracy?" "The way the Government of India has taken actions against peaceful protesters is completely unacceptable," he said.

The memorandum was signed by Indian students at University of Maryland (UMD), and represented three different organizations - Indian Student Groups at UMD, College Park; DESI (Develop, Empower and Synergize India) and Students Council of India.