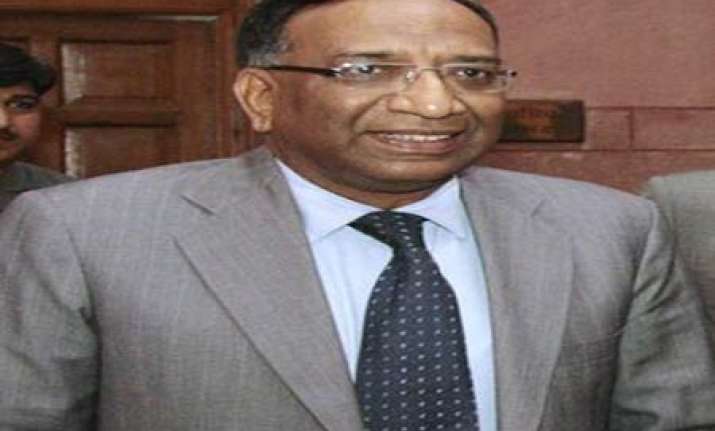 New Delhi, Jul 2 ; Defence Secretary Pradeep Kumar was on Saturday unanimously chosen the next Central Vigilance Commissioner, four months after the Supreme Court had quashed the appointment of P.J. Thomas to the post. 

Though no official announcement has been made yet, sources said Mr. Pradeep Kumar, who retires as Defence Secretary on July 31, was chosen by consensus by a panel comprising Prime Minister Manmohan Singh, Home Minister P. Chidambaram and Leader of Opposition in Lok Sabha Sushma Swaraj.

Mr. Pradeep Kumar, who will be 62 in September, is a Haryana cadre IAS officer of the 1972 batch. He was Secretary, Defence Production, before becoming the Defence Secretary. He will have a three year term as he will have to demit office on attaining age of 65 under the CVC Act.

Ms. Sushma Swaraj, who had opposed in writing the appointment of Thomas as CVC, had no objection to Mr. Kumar's candidature.

"The name has been finalised... I have not raised any objection," Ms. Swaraj told reporters after the 20-minute meeting at the Prime Minister's official residence but she did not disclose the name.

Sources had said that a list of probable candidates was prepared by the Department of Personnel and Training which placed it before the selection panel.

Those whose names figured in the initial list included Defence Secretary Pradeep Kumar, former Home Secretary G.K. Pillai, former Chemicals and Fertilisers Secretary Bijoy Chatterjee, former Secretary, Legislative Affairs V.K. Bhasin, former Urban Development Secretary M. Ramachandran and Personnel Secretary Alka Sirohi.

The Supreme Court had on March 3 set aside the appointment of Thomas as Central Vigilance Commissioner and also laid down stringent guidelines for future appointments of CVC.

The apex court had termed as "illegal" the September 3, 2010 recommendation for appointment of Thomas as CVC since the high-powered committee did not consider the pending charge sheet against Thomas in the palmolein import scam.