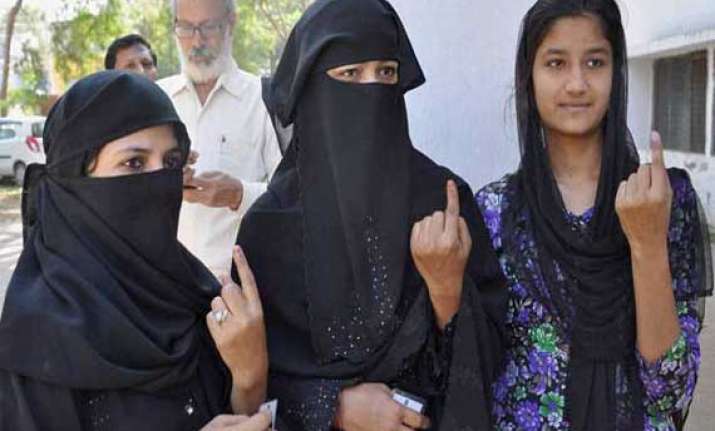 Srinagar: Over 20 per cent of the 12 lakh electorate exercised their franchise in the Srinagar Parliamentary constituency till 3 pm today as voting remained here sluggish in the wake of the separatists' call for boycott of the elections.
The constituency spread over three districts of Budgam, Srinagar and Ganderbal comprises 15 Assembly constituencies.  Srinagar recorded 8.58 per cent of polling till 3 pm, an official spokesman said here.
He said Ganderbal recorded 38.77 per cent, while 32.29 per cent of polling was recorded in Budgam district.  The Srinagar Lok Sabha seat has 12.31 lakh voters, including 5.72 lakh women, who are eligible to cast their votes at 1,546 polling stations.
Of the 1,546 polling stations, only 3.5 per cent have been declared as normal.
According to security agencies, 1,021 polling stations have been declared as hypersensitive and 470 as sensitive.  Srinagar city has traditionally recorded low percentage of polling.
In 2009, Lok Sabha polls, the turnout in the constituency was only 25.55 per cent.
Union Minister and National Conference president Farooq Abdullah is seeking re-election from the seat. He is up against several other candidates, including PDP's Tariq Hamid Karra.
NC has won the seat every time barring 1971 and 1996 when the party did not contest the polls.