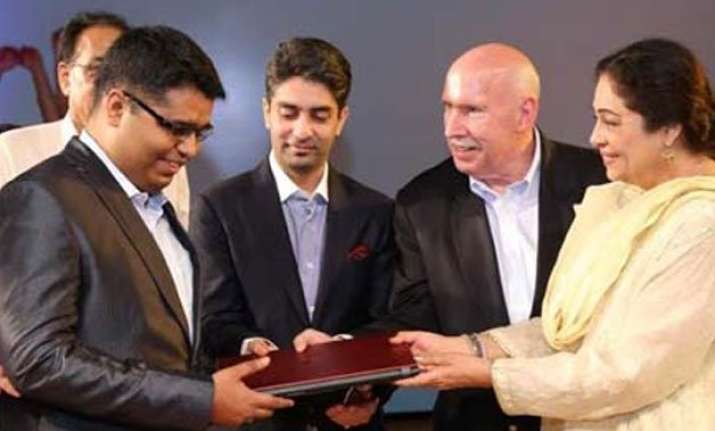 "Spirit is an inborn quality, least dependant on the outer capabilities"
This has been aptly proved by a visually-challenged man Rahul Gunwant Kelapure, who apart from being at a leading position in SEBI (The Securities and Exchange Board of India) is also a recipient of the Young Achievers Award last year.
Yes, he is exemplary, for all of us who are hardly able to manage anything beyond our day-to-day affairs even with our two good eyes. Rahul is a legal officer in Enforcement Department of SEBI and takes care of the legal affairs of the department.
It's hard believe, but Rahul who is suffering from an incurable disease called Retinitis Pigmentosa, has a capability to read and understand at a speed four times than any visually-enabled person.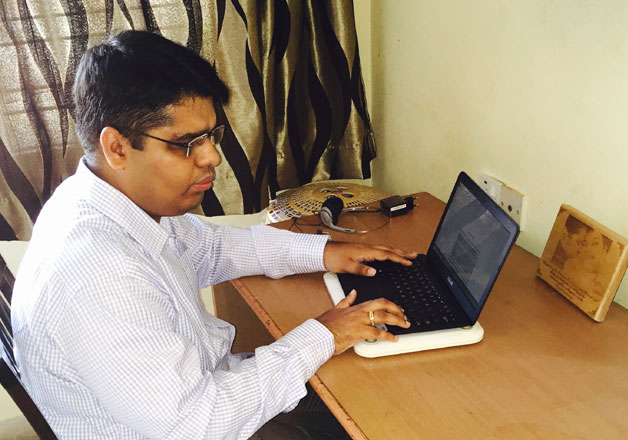 The 31-year-old was never discouraged by his loss. When in IX std, teachers thought that he would not even be able to clear the class, leave apart scoring anything better than the rest.
Once, he recalls, one of his school teachers even mocked at his blindness in front of the entire class. But he never lost heart and to everybody's amazement, he came out to be a merit holder in HSC.
There on, the success spree continued. He remained to be exemplary for the rest. He did BLS-LLB from Government Law College in Mumbai and steadily rose on the success ladder. He was hell bent to prove to the rest of the world that he will not let his shortcoming come in the way of his success. He later took admission in LLM and alongside worked in a solicitors home and then in a taxation firm.
Today, Rahul, a Mumbaikar, is a married man, a successful law practitioner and a social worker. With the help of an NGO called Snehankit Helpline for visually-challenged, he is getting books converted to a readable Marathi form for those who cannot see and are also not good at English.
Technically adept in operating various softwares through which he accomplishes his day to day challenges, Rahul is a Kumar Sanu fan and loves to listen to music.
Although he finds people around him very helpful but one odd incident of school time has left a deep scar on his mind. One of his school teachers told his father, that apart from being blind he also has some mental disability. Rahul was deeply perturbed by the incident and since then he has always proved his mettle through some or other way.
He wishes that those like him (physically-challenged) may try to develop some special skill in them in order to compete with able-body peers.
For rest, he wants that physically-challenged may also be treated equal. He says that like all, they also wish to go to discos, date girls or behave like general young lads, and this should not be looked down by the rest.