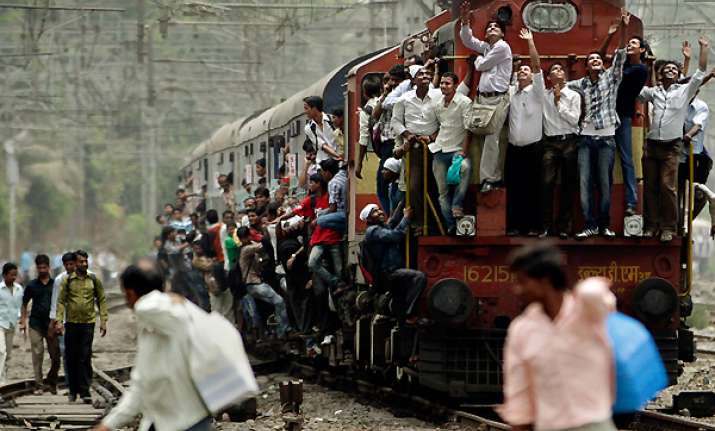 Mumbai, Apr 19: Lakhs of commuters, mostly of the Central Railway (CR) line in Mumbai, are likely to get some relief during the rush hour today with authorities trying to restore disrupted services.
"We will run all peak hour suburban services. We will operate around 85 per cent to 90 per cent of the total services during the day," Central Railway Chief Public Relations Officer V A Malegaonkar said.
Lakhs of commuters in Mumbai had a harrowing time yesterday as services on the Central Railway (CR) line were thrown out of gear following a fire in a signal cabin between Kurla and Vidyavihar stations on Tuesday night causing heavy damage to signalling gears.
The official has claimed that the delay has also come down "significantly" from that of yesterday.
"All long-distance trains would also operate on schedule without cancellation," he said.
The Central Railway yesterday cancelled four long-distance trains coming from Pune and Manmad and could operate only 70 per cent of the normal suburban services forcing the commuters to fend for themselves.
Malegaonkar claimed that the the work on the damage caused to the signalling system is in progress and the extent of the glitch in the system for all trains has been reduced.