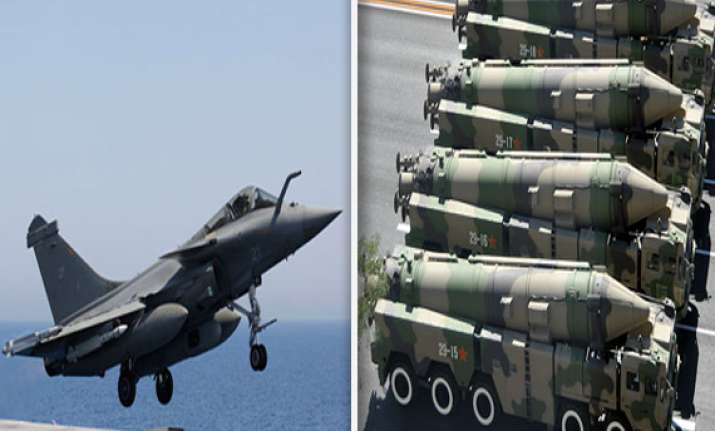 New Delhi: As two rising Asian powers with high GDP growths and increasing geo-political influence, India and China have been arch rivals in their race to superpowerdom. 
The race for regional dominance between these two countries has also spawned a race for militarisation, with India sparing no efforts to match China's military might.  
The most authoritative non-governmental assessment of world nuclear forces has revealed that India's nuclear capabilities are seriously lagging behind those of its putative adversary, China.  
A series of recent estimates by international nuclear watchdogs and reputed thinktanks hold that China has a total of about 240 warheads compared to India's 90 to 100.   
A comparative analysis is therefore overdue, to see how India and China fare against each other in their military strengths.