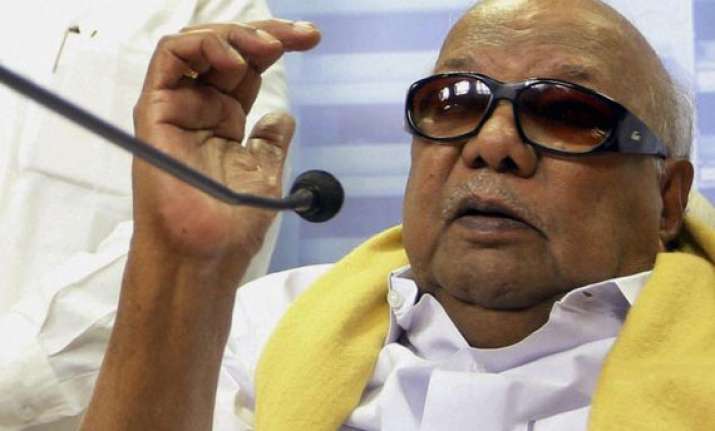 Chennai: DMK president M Karunanidhi today hailed the Supreme Court verdict recognizing transgenders as third category of gender saying it brought a lot of joy to his party whom he said had strived for their welfare.
In a statement here he said his previous government had constituted a Welfare Board for transgenders and distributed various welfare schemes for them including providing entreprenurship assistance.
"This judgment has given immense joy to DMK which has been striving for transgenders' welfare," he said while thanking the two-judge bench that delivered the verdict and the petitioner.
In a landmark judgement, the Supreme Court today recognized transgenders as third category of gender and directed Centre and states to grant them all facilities including voters ID, passport and driving licence.