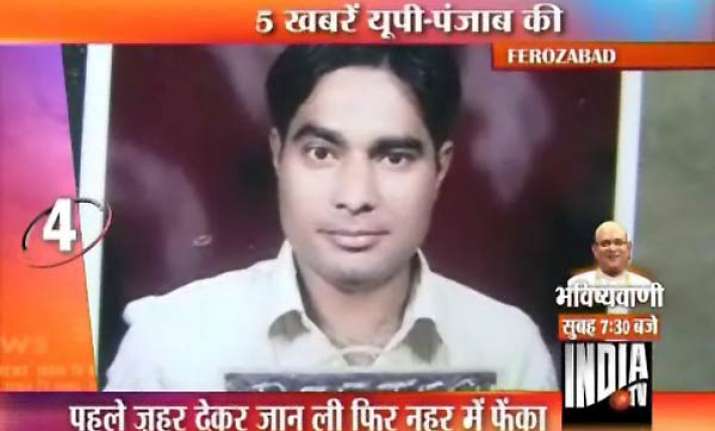 Firozabad, Jun 26 : Four school students allegedly killed a school manager here on Saturday.

All four of them  had failed in the examinations. According to them school manager was the one who failed them in the exams. They took  the manager with them to fill the form for re-exams and gave him poison.

Afraid of being arrested the students threw his body  into  a  canal, police said. All four have been taken into custody by the police.