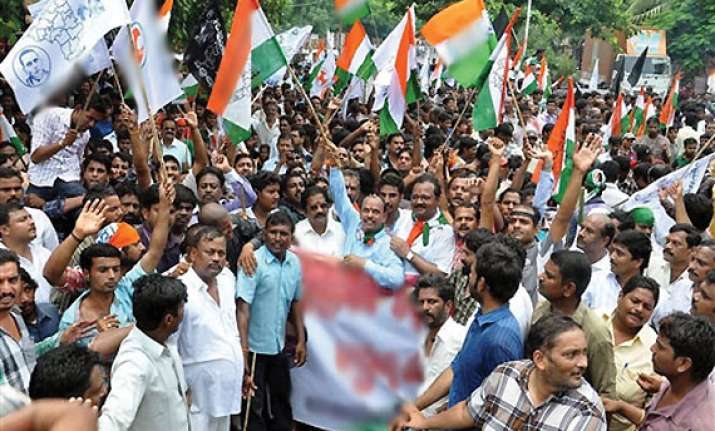 Hyderabad: Looking to allay apprehensions over the proposed bifurcation of Andhra Pradesh, Union Minister S Jaipal Reddy has suggested that an agreement could be signed between the people of Seemandhra and the Telangana regions to address all contentious issues.
"The agreement could be on the lines of the 'Gentlemen's Agreement' signed in 1956 during the amalgamation of the erstwhile Hyderabad state with Andhra," said Reddy, the Union Science and Technology Minister.
Massive protests, which have seen strikes being called by Andhra Pradesh Non-Gazetted Officers' Association and the Jaganmohan Reddy-led YSR Congress Party, are on in the Seemandhra region over the demand to keep the state united.
Jaipal, who hails from Telangana, said the Group of Ministers (GoM) constituted by the Centre to monitor the proposed split would address all issues and come up with solutions to the problems arising out of the division.
"A policy decision has been taken (by the Centre) with regard to the future of Andhra Pradesh. The GoM will address all problems legally and financially. It will, however, not address political issues," the minister told reporters here.
The GoM is fully empowered to take decisions on issues arising out of the division and come up with solutions in six weeks, he pointed out.
The minister also volunteered to talk to the people of Seemandhra along with senior leaders from Telangana to dispel any misgivings.
"The ongoing 67-day agitation in coastal Andhra and Rayalaseema holds up a mirror to the fears, concerns and suspicions among people (over the bifurcation). As a national leader, I am concerned, anguished and also surprised by this. I don't understand why Seemandhra people are so agitated. I am pained that they are losing self-confidence," Jaipal said.
"The problems which remained unresolved for decades came to the fore in the form of a movement and the Centre had to find a solution to it," Jaipal said in reference to the demand for a separate Telangana state.
"If new problems arise while resolving the old ones, there is the GoM to look into them and resolve them. After all, these are not problems that cannot be resolved," he added.