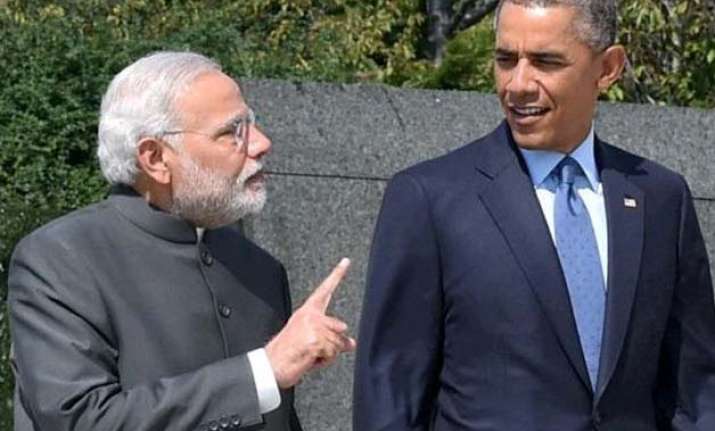 New Delhi: India and the US are working on firming up agreements on counter-terror information sharing, cooperation in checking fake currency and easy visa facility for businessmen with the possibility of signing these during the visit of President Barack Obama.  Official sources said "conversations" have been going on between Indian and American officials over the last two months on the three issues and there is a possibility agreements being signed.
Terrorism has been common cause of concern for India and the US and both the countries have been cooperating with each other for a long time.
However, Indian security establishment is looking for enhanced cooperation in the matter relating to sharing of real time information on counter terror action, sources said.  Circulation of fake Indian currency notes (FICN) has been a worrying issue for India and it has been looking for the US' cooperation in checking it.
FICN mostly originates from Pakistan and are circulated by Pakistanis based abroad, they said.
Easy access to visa for businessmen of both the countries is another key issue on which the two sides are looking at signing a pact.
Obama will undertake a three-day visit here from January 25 to hold talks with Prime Minister Narendra Modi and be the Chief Guest at the Republic Day.