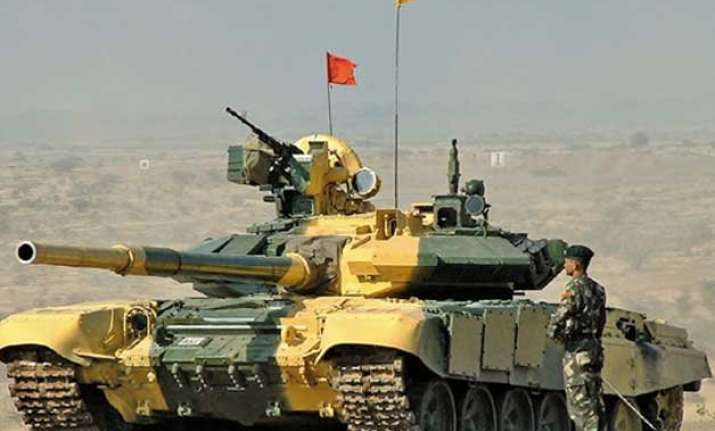 New Delhi: India was the second largest arms importer in the world in 2015, down from no. 1 position in the previous year,a military think tank database reveals.
Saudi Arabia has ebbed India to become the largest importer of arms in the world, the Stockholm International Peace Research Institute said in its survey report.
The study also revealed that Pakistan has climbed down one spot from last year's 9th position to no. 10 this year.
India spent arms worth $3,078m in 2015. In comparison,Pakistan spent $735 million on arms imports in 2015.
The United States and Russia maintain their leading positions in exports of major weapons during the period of 2011-2015, the survey revealed.
The top five exporters accounted for 74 percent of all arms sales, with the U.S. and Russia supplying a total of 58 percent.
Indian arms Purchases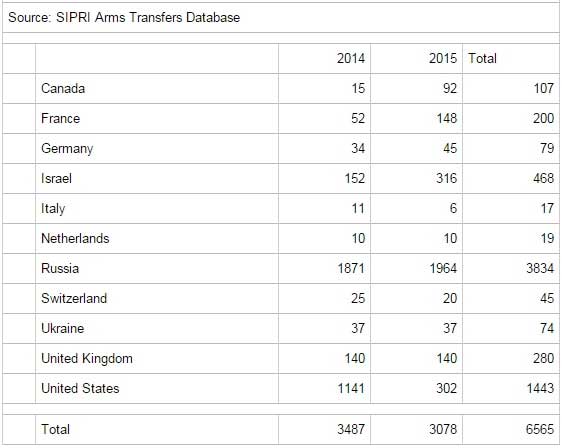 Indian arms imports accounted for 15% of the global total from 2010-2014, making it the largest buyer by a wide margin.From 2005 to 2009, this position was held by China, according to Globalist.
70% of India's arms purchases from 2010-2014 were from Russia, which has traditionally been India's top arms provider.
India's major arms imports from 2010 through 2014 were three times greater than arms imports to those two neighboring countries over the same period.
The Modi regime is also making a push for manufacturing high end weapons in the country under the 'Make in India' flagship Programme.
Pakistan's arms purchases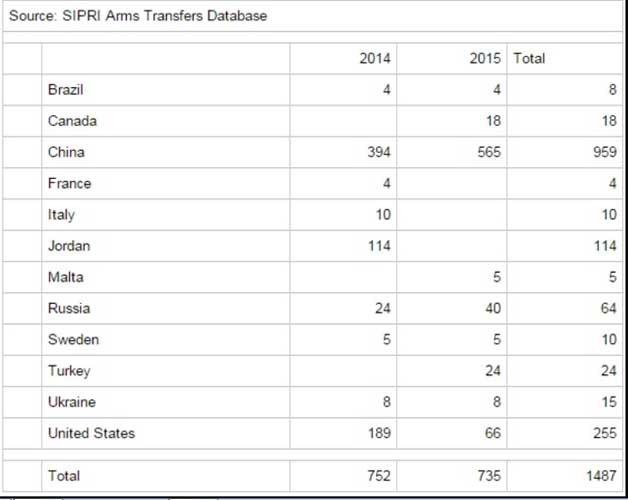 The largest exporter of arms to Pakistan in 2015 was China, with arms transfers worth $565 million, followed by the United States (US) with $66m in arms transfers.
Pakistan is also China's largest buyer for arms, accounting for 35 per cent of total arms sales in the country, followed by Bangladesh and Myanmar.