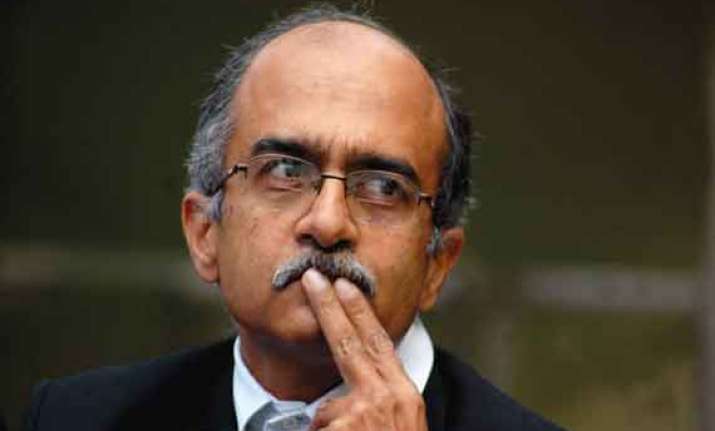 New Delhi: The Himachal Pradesh government is all set seize around 15 acres of land owned by Aam Aadmi Party leader Prashant Bhushan as the land has not been used for the purpose it was bought for.
The land is owned by Bhushan under the name of Kumud Bhushan Educational Society had acquired in a village in Kangra district.
The Himachal government has claimed  that permission was granted to purchase 15 acres of land to run an education institute in favour of Kumud Bhushan Education Society in 2010 with the condition to run an educational institute within 2 years but no school or collage (sic) has been found to be existing on the spot.
However, an educational institute namely Shambhavana is existing which is not affiliated with any university or Board. Hence, the society has violated the terms and conditions of the rules and the land is required to be confiscated to the account to Government of Himachal Pradesh.
All this come into light after after an enquiry conducted by the State Vigilance and Anti-Corruption Bureau (SV&ACB) regarding irregularities in granting relaxation of rules for the purchase of land to Bhushan.
Though Bhushan has denied all the reports against him in an interview to an English news paper Bhushan said the vigilance report was malafide and would not stand in court.
"There is no basis for confiscation," he added.
On why his society did not use the land to run an educational institution, he said, "It is simply impossible to build an institute in two years."
In his writ petition filed in November 2013, Bhushan had accused chief minister Virbhadra Singh of corruption, stating there were income-tax returns and affidavits that linked him to dubious transactions and investments involving large sums of money during his tenure as union steel minister in 2009-11.