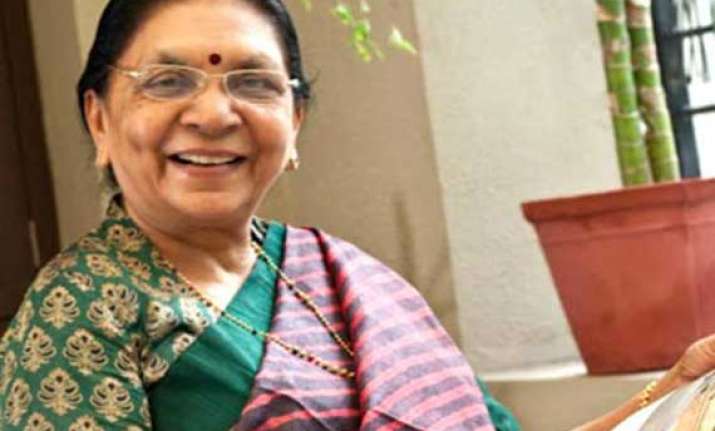 Ahmedabad: Gujarat Chief Minister Anandiben Patel hailed the state budget, presented today by state Finance Minister Saurabh Patel, as a "wholesome" budget with focus on overall development of Gujarat and its people.  
Patel claimed that every strata of society has been kept in mind while preparing the budget for the year 2014-15.  "The agenda of development was the root of this budget. We have prioritised upliftment of the underprivileged and developed schemes to benefit the poor in the state," Patel said.
Patel claimed that extra attention has been paid to youth and women empowerment in this budget.
 "We have alloted Rs 2,436 crore for various schemes related to social and economic upliftment of women as well as their empowerment, such as giving more chance to women in education and the co-operative sector. We have also shown our determination to provide 33 per cent reservation to women in police recruitments," Patel said.
She also said that the Gujarat government has made special provisions to construct a water canal network in the wake of permission granted by Centre to install gates on the Narmada dam.
She said that several new initiatives were taken through this budget.
"For the first time ever, 42 per cent of the budget of Rs 71,330 crore (will be) to implement various social schemes for education, health and nutrition, among other social sectors," she said.
Meanwhile, appreciating the state budget, Gujarat BJP president R C Faldu said, "I congratulate both Anandiben Patel and Saurabh Patel for such a development-oriented budget, with provisions for youth, women, farmers, students and underpriviledged citizens."