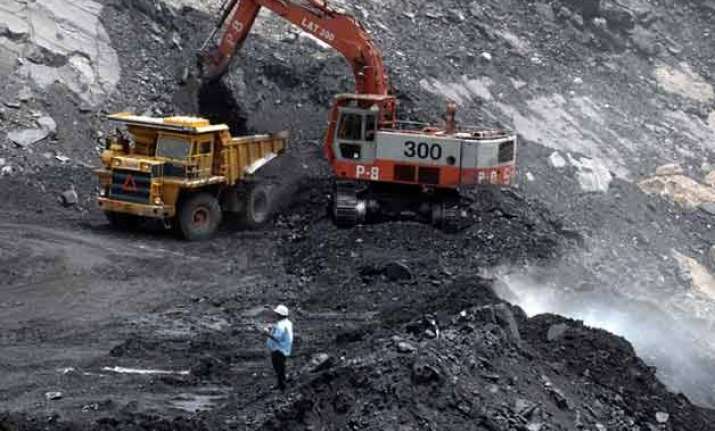 New Delhi: After a round of successful coal auctions, the government is expected to deny two successful bids for Gare Palma and Tara coal blocks won by Jindal Steel and Power Ltd (JSPL) citing the bids as 'very low'.
The auctions for 34 coal blocks are expected to fetch the government a total of Rs 2.13 lakh crore. The amount, which includes royalty, would be paid by the companies over the period of 30 years. The government is keen to avoid any controversy pertaining the coal blocks and is not taking any chances to attract one. Reports say there are 4-5 blocks under lens and would not be transferred.
The government has formed an interministerial committee to re-examine the bids and a decision would be taken at the ministerial level after the findings. Fresh bids for these coal blocks may be invited or they may be allocated to Coal India for production.
Also Read: Coal auction proceeds to cross Rs 2 lakh cr: Coal Secretary
For the coal block Gare Palma IV/2&3, there were three bidders, JSPL, GMR and Adani. Both GMR and Adani withdrew after just one round of bidding and Jindal bid Rs 108 per tonne against a reserve price Rs 100 a tonne. The bid was accepted but for the mine that has the highest annual production capacity, the winning bid was the lowest among those reserved for the power sector.
Reports suggest that among the developed mines, Talabira and Sirsa Tola had received bids of Rs 478 and 470 a tonne, respectively. Even less developed ones such as Jitpur (Rs 302 a tonne) and Mandakini (Rs 650 a tonne) received higher bids.
For Tara Block, JSPL had bid Rs 126 a tonne, which was earlier owned by the Chhattisgarh Mineral Development Corporation. It is said to be one of the richest mines.
Gare Palma IV/2&3 block is a crucial one for the Jindal group as the company has a power plant running on the coal extracted from this mine for which power purchase agreements have been signed with Tamil Nadu and Karnataka. The allocation for the block was among the 204 cancelled by the Supreme Court after coal scam surfaced.