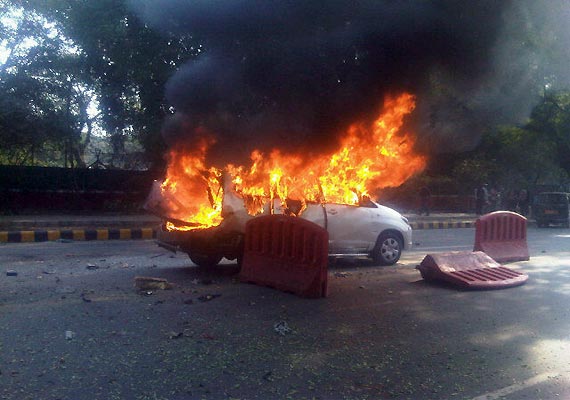 New Delhi, Mar 19: Houshang Afshar Irani, the alleged bomber of the Israeli Embassy car, rushed to the Delhi airport immediately after the terror strike, reaching six hours before the scheduled departure of his flight and succeeded in evading the immigration radar.
The investigators of the February 13 terror attack on a Israeli diplomat here have found that Irani rushed to the Indira Gandhi International Airport after carrying out the attack and reached there more than six hours ahead of his scheduled flight to Malaysia.
"Our probe has found that Irani checked in at the airport counter at around 4.30 pm, just a little over an hour after the bomb blast. So, even before the immigration authorities were alerted, he was through with his travel documents and could flee India," an official privy to the investigation said.
The police claimed it managed to unravel the conspiracy related to the February 13 car bomb attack on Aurangazeb Road, in which an Israeli diplomat and three others were injured.
Three Iranians, including Irani, were allegedly involved in the terror attack. An Indian journalist has already been arrested in connection with the bombing.
The CBI will soon approach Interpol Headquarters to issue look out notices against the three Iranian nationals.