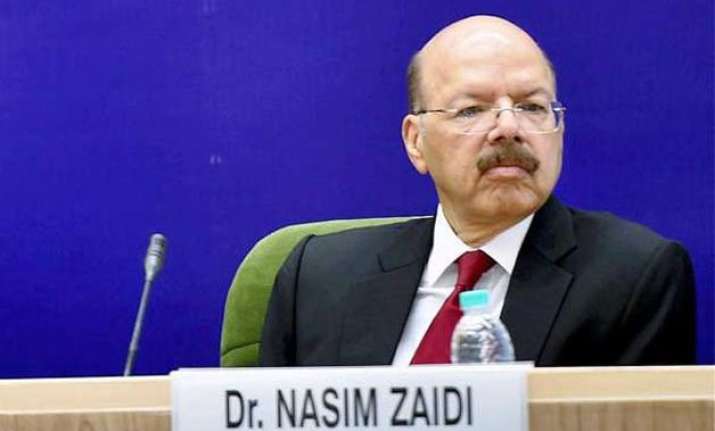 New Delhi:  The Election Commission (EC) will be on a two-day visit to Bihar from tomorrow before it finalises the dates for the Assembly elections in the state.
'Full commission' comprising Chief Election Commissioner Nasim Zaidi and Election Commissioner Achal Kumar Joti along with Deputy Election Commissioner Umesh Sinha will be in the state for two days, official sources said.
During the visit, the commissioners will take stock of preparations for Bihar Assembly elections, which the EC wants to hold before festival season begins in late October, they said.
The decision came after the poll body recently published the final electoral rolls in Bihar.
The Commissioners will meet top administration and police officials besides representatives of political parties before taking a call on fixing the poll schedule.
The term of the 243-member Bihar assembly ends on November 29 and the new House should be in place before that.
The Commission is looking at a window before festival season starts late October or to squeeze some phases between Dussehra and Diwali for holding Assembly polls in the crucial state.
Since Bihar will be a stand-alone election, EC hopes to get the required number of personnel from central forces for the assembly polls without much difficulty.
The 'Chhath' puja, which is an important festival in Bihar, falls six days after Diwali that will be celebrated on November 11.
Soon after the publication of electoral rolls, the state electoral machinery will commence the process of updating electoral rolls to ensure that those left were included.
Interestingly, voters of 18 constituencies in the state will get electoral rolls in Urdu also, in a first of its kind decision taken by the Commission in several years.