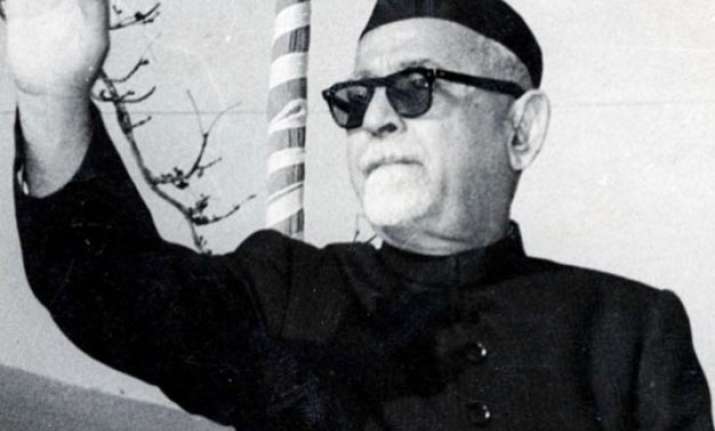 Our country has been a home to a lot of legends who outshined in various fields like politics, entertainment, business, sports or education. Despite being a developing country, India has managed to make a distinctive image in the world. The country has been able to achieve such a feat with the vital contribution of many individuals, right from the pre-independence era.  
During the pre-independence time, there were many people who had the obsession to make India progress in every possible field. One such person was Dr. Zakir Hussain, who apart from being the President of India, played a fundamental role in uplifting India's field of education.
Here we present you some interesting facts about Dr. Zakir Hussain:
1. Dr. Zakir Hussain was born on 8th February, 1897 in Kaimganj district of Farrukhabad Uttar Pradesh. He did his schooling from the Islamia High School in Etawah, after which he went to Anglo-Muhammadan Oriental College in Aligarh which is now known as the Aligarh Muslim University.
 
2. Zakir Hussain was the leader of the Student Union during his time in Anglo-Muhammadan Oriental College. Since his college days, he had a keen interest in the field of education.
 
3. At the age of 23, Zakir Hussain along with a group of students founded National Muslim University in Aligarh on October 29, 1920 which is now known as Jamia Millia Islamia University.
 
4. Zakir Hussain went to Germany to pursue PhD in Economics but returned soon after to lead Jamia Milia Islamia which was on the verge of shutting down in 1927. He served as the head of the University for twenty one years.
 
5. During the time, when India was struggling against British Rule to gain freedom, Hussain emerged as most prominent educational thinkers and propagated the the learnings of Mahatma Gandhi and Hakim Ajmal Khan regarding value based education.
 
6. After independence, Zakir Hussain became the Vice chancellor of the Aligarh Muslim University and prevented its teachers and students from getting involved in the movement for creation of Pakistan.
 
7. In 1954, Zakir Hussain was honored with Padma Vibhushan.
 
8. Soon after he ended his term at Aligarh University, he was nominated for the Rajya Sabha, and became the member of the Parliament of India in 1956.
 
9. In 1957, Hussain became the Governor of Bihar and served this position for 5 years, after which he became the second Vice-President of India and served the tenure of five years.
 
10. In 1963, Zakir Hussain was awarded with the Bharat Ratna award.
 
11. On May 13th, 1967, Dr. Zakir Hussain became the third President of India after Dr. Rajendra Prasad and Sarvepalli Radhakrishnan. Hussain created a history by being the first Muslim president of India.
 
12. After his death on May 3rd, 1969, Dr. Zakir Hussain became the first President of India who died in office. Hussain along with his wife is buried in the campus of Jamia Millia Islamia in New Delhi.