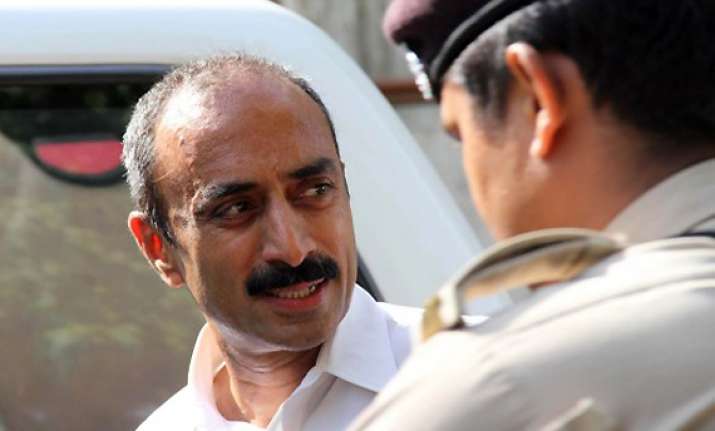 Ahmedabad, Jan 4: Nearly a week after his request was rejected, suspended IPS officer Sanjiv Bhatt today made a fresh plea to Nanavati Commission for a direction to get access to certain records relating to 2002 Gujarat riots.

Bhatt, a deputy commissioner of Intelligence in-charge of Internal Security in 2002, claims that some of these documents would throw light on alleged complicity of Chief Minister Narendra Modi, his ministers and police officers in the riots.

Bhatt dashed off a letter to the Nanavati Commission, which is probing the 2002 Gujarat riots, demanding that he be given access to certain records of post-riots period, to enable him file a comprehensive affidavit before the panel.

He also attached a copy of a purported State Intelligence Bureau (SIB) alert which had predicted widespread violence as state government decided to bring bodies of Godhra victims to Ahmedabad on February 27, 2002.

Since May 2011, Bhatt has been seeking direction from the Commission to the SIB and the Special Investigation Team (SIT) which is probing some of the riots cases to offer him access to the records.

These documents include control room records, telephone call details, movement diaries of top police officials and an internal document of SIB, authored by Bhatt and titled 'Godhra Incident of 27-02-2002: An Intelligence Analysis'.

Bhatt's letter also showed that the Commission had last month declined his request, saying it had no power to do so.  The decision was conveyed to him by a letter on December 30.

In today's letter, Bhatt disagreed with the finding, and pointed out that Section 4 of Commissions of Inquiry Act empowers the panel to require production of any document.

Bhatt also submitted a copy of an alert message issued by SIB to Ahmedabad Police Commissioner immediately after the meeting chaired by the Chief Minister on February 27, 2002, where Modi, as alleged by Bhatt, asked police to let "Hindus vent their anger" in the aftermath of Godhra incident.