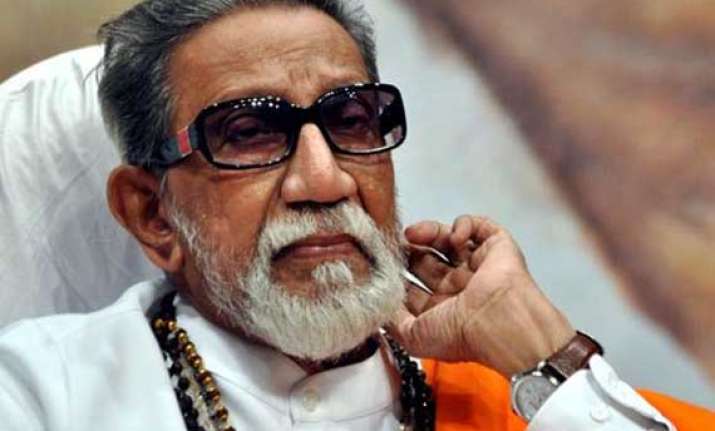 New Delhi, Nov 18: Not many of us would know that Shiv Sena supremo Balasaheb Thackeray was closely linked with Pune. Balasaheb's colleagues recall how Thackeray would always proudly claim that that he was outspoken because he was born in Pune!
According to former agriculture minister, Shashikant Sutar, Balasaheb's love for Pune city was known to everyone. "It was he who set the Shiv Sena's Hindutva agenda in Pune during a party session at the SP College ground in 1988," Sutar said.
Former Shiv Sena corporator Ramesh Bodke, who was a close associate of the late Sena chief and always used to be with Balasaheb during his trips to Pune, said during his visits to Pune, Balasaheb used to talk about the memories of Pune to Shiv Sainiks, whenever he was in Pune.
Balasaheb was born in Pune on January 23, 1927. At that time, his father Keshav Sitaram Thackeray alias Prabhodhankar (one who awakens) was known to awaken the community through his writing, oration and his constructive work. After Prabodhankar's printing press shut down, he relocated to Mumbai.
He started his professional career as a cartoonist at Mumbai's 'The Free Press Journal' in the 1950s, but left it in 1960 to form his own political weekly Marmik.
Last year, Thackeray visited his Pune house for the first time with his son Uddhav and grandson Aditya.
No doubt, the city of Pune owes a lot to him as because of his efforts that then PWD minister
Nitin Gadkari
could take up the Mumbai-Pune road project the way he wanted. Under Thackeray's guidance, things like land acquisition and formation of a corporation (MSRDC) to build the project by raising money from the market happened fast.