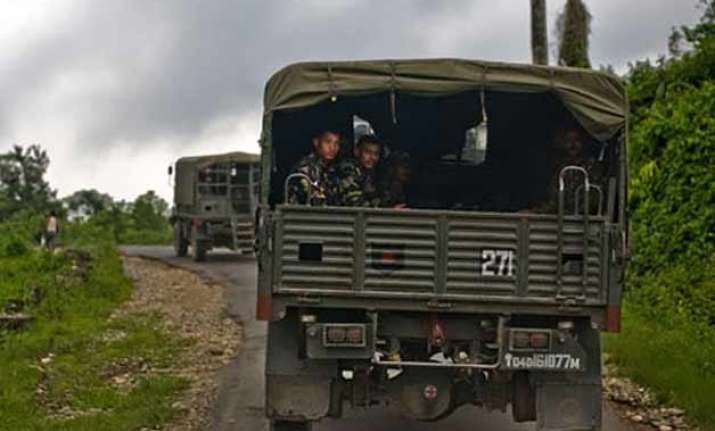 Itanagar: Lok Sabha MP from Arunachal Pradesh Ninong Ering today urged Prime Minister Narendra Modi to revoke the imposition of Armed Forces Special (Power) Act (AFSPA) saying that the measure will affect 13 lakh people of the state.
The Centre on March 27 extended the controversial Act to 12 districts of Arunachal bordering Assam.
In a letter to Modi, Ering, the Congress MP fromArunachal East constituency, wanted to know the circumstances for which the draconian law was imposed in a state which was called 'the island of peace'.
The letter, a copy of which was made available to the media further said that tourism and development would get a serious setback as this was the only source for the people of the region.
"....No insurgent outfit exists here originally.  Those who are operating in Tirap and Changlang districts are of other states and Arunachal has no outfits of origin," he said.
Meanwhile, the All Nyishi Students' Union (ANSU) termed the decision to extend AFSPA to 12 districts of the state 'uncalled for and unfortunate' decision of the Centre towards the peace-loving state Arunachal Pradesh.  "AFSPA is not necessary in Arunachal Pradesh as we have no indigenous insurgence groups," ANSU President Byabang Joram said in a statement.
"There are many drawbacks of this act which is not good for the state," it said and appealed to Governor Lt Gen (Retd) Nirbhay Sharma to take up the matter seriously with President of India.
It also urged Minister of State for Home Affair Kiren Rijiju to intervene in the parliament for rollback of AFSPA from Arunachal Pradesh due to which people might face atrocity from armed force.
The union also demanded the state government to take up matter with the prime minister to revoke.