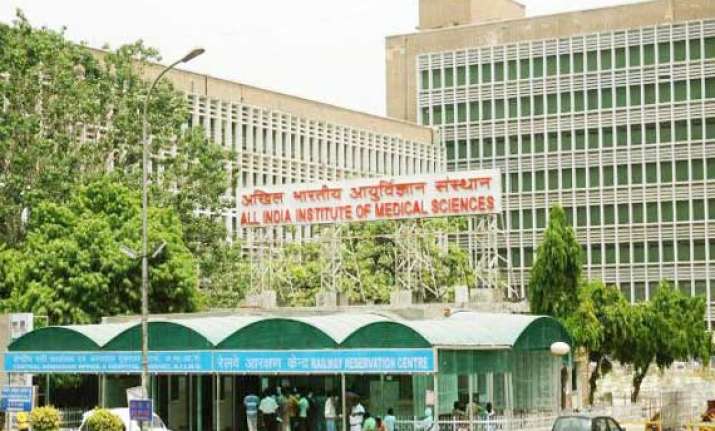 New Delhi: An investigation has revealed that non-surgical consumables like blood collection needles, blood collection tubes and infusion sets are being used way beyond their expiry date in the country's premier medical institute.
According to Daily Mail, non surgical consumables like blood collection needles, tubes, and infusion sets being used at the All India Institute of Medical Sciences are way beyond their expiry date.
This comes as a shocker as the recent budget put forward by Finance Minister Arun Jaitley looks to replicate the same institute across the country, at various locations.
According to the same report, a visit to the Rajendra Prasad Centre for Ophthalmic sciences at AIIMS showed that patients were being fooled as many of them, like people with eye surgeries, could not see what consumables were being used on them.
Head of Centre for Ophthalmic Sciences, Dr. Shakti Gupta, said that he was not aware of any such situation.
According to the report, in a guarded statement, AIIMS admitted the possibility of such practices.
"We are not aware of the details regarding this practice in AIIMS. The premier institute follows high level of hygiene and good practices for patients. Consumables like blood collection needles, blood collection tubes and infusion sets should be sterilized and checked for expiry dates," said spokesperson Dr Amit Gupta, according to the Daily Mail report.
Expired consumables are being used in the New Private ward, and the ophthalmology and hematology departments.
An AIIMS source was quoted in the report as saying that the patients admitted at AIIMS are at risk.
AIIMS sources claimed that the same stock is being circulated in other departments too.
Commonly used on patients is the infusion set manufactured by Romsons Juniors India, Unit II C- 1 Foundry Nagar, Agra.
The stock was manufactured in April 2008 and the expired in March 2012.
Hospital staffers buzz in and out through the day, scurrying away with consumables from this stock for use in wards and other departments related to blood collection and testing.
Experts say that one should always check the expiry dates of evacuated blood collection tubes, and these tubes should not be used beyond their expiration date.