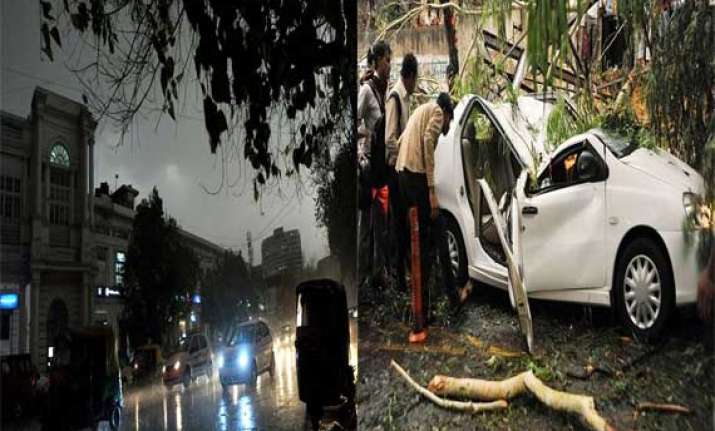 New Delhi: At least nine people were killed in the national capital region, including six in Delhi, as a massive thunderstorm lashed the region on Friday crippling road traffic, Metro services and flight operations and hitting power supply.
Delhi Police said six people died and 13 were injured in various areas of the city in accidents like felling of trees, collapse of walls and electrocution following the storm which was accompanied by winds at a speed of over 90kmph.
The storm struck Delhi at 4.58pm immediately throwing normal life out of gear.
Thousands of people were stranded outside Metro stations and on roads as traffic almost came to a halt due the storm which darkened the sky.
Most areas in city plunged into darkness immediately after the storm as uprooted trees snapped power lines. Metro train services were disrupted on almost all lines for about an hour due to power failure during the evening rush time.