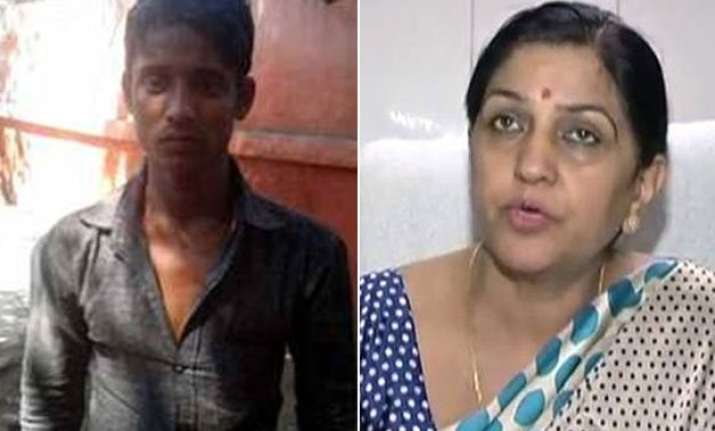 New Delhi: A special investigation team by Gurgaon health authorities has been setup to probe the matter of 15-year-old boy sterilisation.
As per boy's family the incident took place on 9 September, 2014. According to them two women, claiming to be health workers from the district civil hospital, lured the boy.
On Wednesday, the boy along with his family met the Chief medical officer, Gurgaon and recorded statement.
As quoted by Indian Express, CMO Pushpa Bishnoi said, "I have been informed about the case and a complaint has been recorded at my office. We have set up a special investigation team to probe the matter. The team will be headed by the deputy civil surgeon. If anyone is guilty, the person will be punished".
Narrating the incident, the boy said, "I was standing at Baktawar Chowk, Gurgaon, where daily-wagers line up for work. Two women came to me and said 'tikka karan hai'. They told me I will get Rs 1,100 if I get vaccinated."
The women also told him to lie about his identity. "I was asked to say I am a resident of Rajasthan,  aged 26, married and a father of two," he claimed
In Gurgaon, ASHA workers get Rs 250 for bringing a person to the sterilisation camp. Those who undergo the procedure are given Rs 1,100, a health official said.
The father said he learnt of the incident only a week ago. "My son complained of extreme pain in the abdomen. He had become weak and pale. We then took him to a doctor who told us, 'Ye pathri ka dard nahin hai, aap ke bete ki to nasbandi ho chuki hai' (This pain is not because of stones, your son has undergone vasectomy)," the father said.
"No one in our village has even undergone such a surgery, why my son? He is just 15 years old," the father said.
As quoted by daily, the official said,"According to norms, ASHA workers need to investigate the age and marital status of patients, either by personally visiting their homes or by inviting their spouse to the hospital. Identity proof of the patient also needs to be verified; the patients should also be counselled on other birth-control methods before they undergo sterilisation. But the minor claims that none of these norms was followed. He was just taken to the hospital by the worker, who completed all the paperwork and sent him for surgery. Even the doctor who conducted the surgery didn't raise an objection. These charges will be probed".