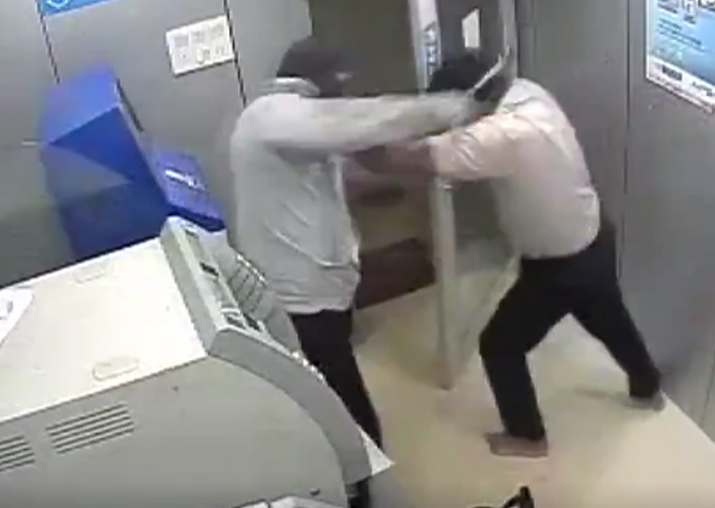 A security guard posted at one the ATMs of the Bank of Maharashtra in Panaji today foiled an attempt of robbery by an armed goon.
In the CCTV footage, a masked robber can be seen hitting multiple times on the head of the security guard with a hammer. The security guard, however, didn't give up and thus managed to foil the bid.
In the 40-second long video tweeted by news agency ANI, guard can be seen fighting bravely and trying his best to nab the robber. After being hit several times, the guard fell down on the floor and the robber managed to escaped from the spot.
During the course of incident, the guard had even managed to snatch the hammer from the robber. But he failed to bring the robber under his control.
Also the robber's face could not be caught in the CCTV footage. 
Meanwhile, a case has been registered with the police. Police said that they have scrutinising the CCTV footage and assured that the robber will be arrested very soon.
#WATCH:Hit multiple times on the head by a robber, security guard of Bank of Maharashtra ATM in #Goa's Panaji foils attempt. Case registered pic.twitter.com/Ca75oFPGED

— ANI (@ANI) October 28, 2017