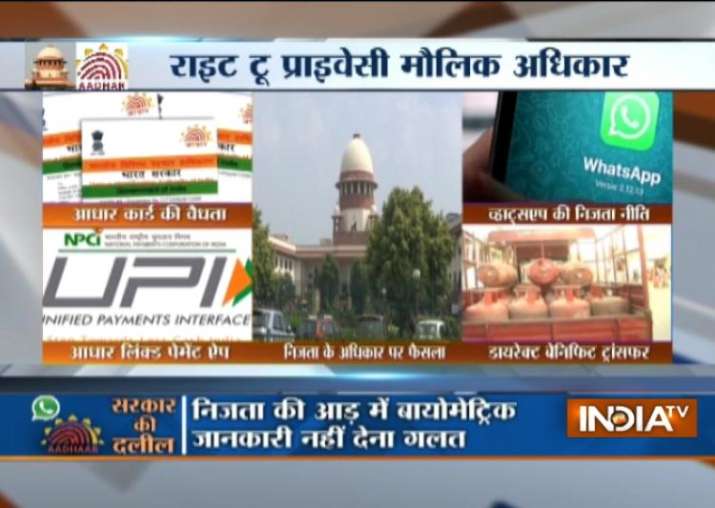 In a historic verdict that may have far and wide implication, a nine-judge Constitution bench of the Supreme Court on Thursday ruled that the right to privacy is a fundamental right and is an integral part of the right to life and liberty.
Here are 10 important points of the SC's right to privacy verdict: 
# Right to privacy is a fundamental right under the Indian Constitution.
# Right to privacy is an intrinsic part of Right to Life and Personal Liberty under Article 21 and entire Part III of the Constitution
# The ruling was to deal with a batch of petitions challenging the Centre's move to make Aadhaar mandatory for availing the benefits of various social welfare schemes. 
# The nine judges unanimously overruled the M P Sharma verdict and that of Kharak Singh that said right to privacy is not protected under the Constitution. 
Live coverage: Privacy is a fundamental right under Indian Constitution, rules Supreme Court
# All judgments that proceeded on the basis that privacy is a fundamental right are are correct.
# Privacy is a guaranteed fundamental right.
# Nine judges of the bench were unanimous in the verdict. 
# The ruling will have a bearing on the challenge to the validity of the Aadhaar scheme on the grounds of its violating the right to privacy.
# The judges who delivered the verdict are - CJI JS Khehar, Justice J Chelameswar, Justice SA Bobde, Justice RK Agrawal, Justice RF Nariman, Justice AM Sapre, Justice DY Chandrachud, Justice SK Kaul and Justice S Abdul Nazeer. 
# The judgement that has been read so far does not say anything on citizen's right to share biometric details for Aadhaar.