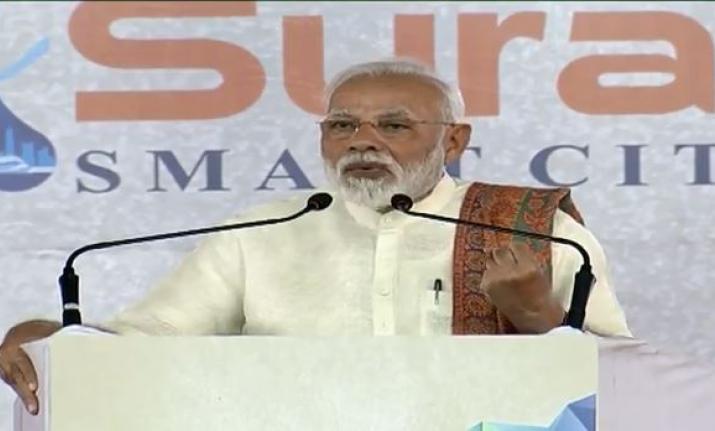 Prime Minister Narendra Modi on Wednesday said the country has been progressing ever since people gave majority to the NDA government four years ago. 
The prime minister was speaking after laying the foundation stone for the extension of terminal building at Surat Airport today. 
"India had hung Parliament for 30 years and progress was hit. Four years ago people gave majority after which country is progressing," he said. 
Modi also credited demonetisation for bringing down prices of houses and making them affordable to youth. 
He said his government constructed 1.30 crore houses in the last four years while UPA built 25 lakh houses.
"If previous govt had to do work that I have done so far, they would have needed 25 more years for it," Modi added. 
VIDEO: