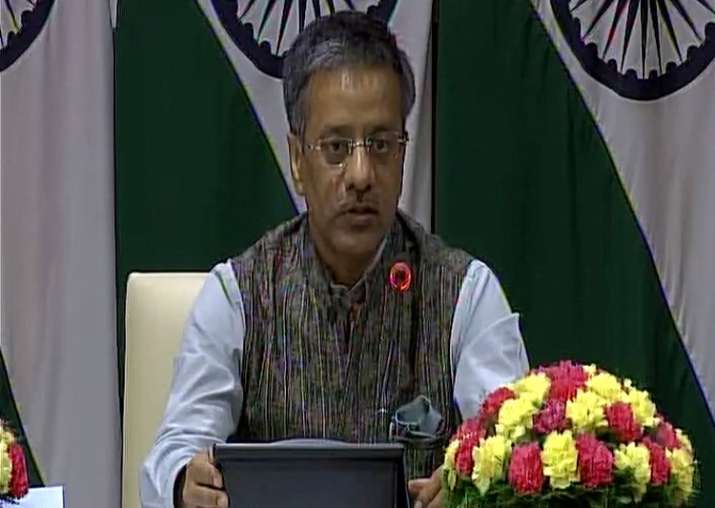 India today said it continues to engage with China diplomatically and has also been coordinating with Bhutan to find a mutually acceptable solution to the Dokalam standoff.
"We continue to engage with China through diplomatic channels to find a mutually acceptable solution," External Affairs Ministry spokesperson Gopal Baglay said.
Asked about China's claim of India reducing its troops from 400 to 40 in Dokalam, he refused a direct reply terming it an operational matter. "Our objective is to achieve peace and tranquillity and it will be achieved through diplomacy."
He also said that India has been in continuous coordination and consultation with Bhutan on the Dokalam issue.
Earlier on Thursday, the Chinese Defence Ministry had fired a fresh salvo, telling India not to test its 'patience' over Doklam and that 'restraint has a bottom line'. The Ministry told India to 'give up the illusion of its delaying tactic, as no country should underestimate the Chinese forces' confidence and capability'.
"Since the incident occurred, China has shown utmost goodwill and sought to communicate with India through diplomatic channels to resolve the incident. Chinese armed forces have also shown a high level of restraint with an eye to the general bilateral relations and the regional peace and stability," Ren Guoqiang, a spokesperson of the Chinese Defence Ministry, said in a statement put out late on Thursday night.
The Chinese Foreign Ministry too had yesterday said that India should withdraw from Doklam if it cherishes peace.
Yesterday, External Affairs Minister Sushma Swaraj, while speaking on the issue in the Rajya Sabha, said India is engaged with China on the issue and advocated patience. She said that New Delhi is engaged with Beijing to resolve differences, not only on the stand-off at Doklam but all matters like border dispute, Nuclear Suppliers Group (NSG) and the blocking of UN sanctions against Jaish-e-Mohammad terror outfit chief Masood Azhar. 
Swaraj had asserted that war cannot resolve anything and expressed confidence that a mutually-acceptable solution would be found through talks to the Doklam border stand-off.