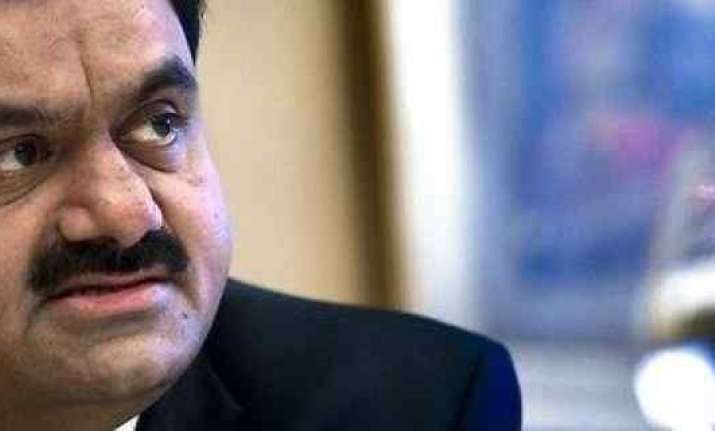 Slamming the Centre over stalled probe against the Adani Group, the Congress on Monday demanded an independent probe into the case by a Special Investigation Team (SIT). The party demanded time-bound probe into the alleged Rs 29,000-crore scam involving over-valuation of coal imports.
The Congress' attack on Prime Minister Narendra Modi and Finance Minister Arun Jaitley comes days after Adani Group moved the Bombay High Court and sought quashing of all Letters Rogatory (LRs), issued by the Directorate of Revenue Intelligence (DRI).
The party accused the prime minister and the finance minister for being silent on the scam involving "Modi's industrialist friend" Gautam Adani.
Targeting the Centre, Congress spokesperson Jairam Ramesh said, "Jaitley writes blogs on every issue, but he is silent on this. He should write a blog on this. He doesn't have the power to take any action."
Adani Global's plea, seeking a stay on producing documents pertaining to coal imports to India mostly from Indonesia, was earlier rejected by a Singapore court.
The group later moved the Bombay High Court on August 28.
The companies inflated the price of coal they were importing from Indonesia, to siphon off money abroad and to avail higher power tariff compensation, the DRI had alleged.
"In October 2014, Directorate of Revenue Intelligence announced that there was a huge scam on coal import and a probe was initiated on the over-invoicing of import of coal. On March 31, 2016, DRI gave a new statement that 40 companies are involved in this scam and it is worth Rs 29,000 crore," said Ramesh.
"Adani Group filed a litigation in the Singapore court urging the documents, which are available with SBI (State Bank of India) Singapore branch on the issue, should not be given to the Indian government," he added.
A PIL demanding a Special Investigative Team (SIT) probe was filed in September 2017 at the Delhi High Court by an NGO run by (Advocate) Prashant Bhushan.
On May 20, 2016, then Revenue Secretary Hasmukh Adhia (now Finance Secretary) wrote to SBI chairman Arundhati Bhattacharya saying the bank should provide those documents to DRI so that the probe could be completed, he said.
"After four days, she replied to Adhia saying the documents can't be provided because it was against Singapore law," the Congress leader added.
Demanding an impartial and objective probe into the case, Ramesh said, "the probe has been stalled for four years. But no action has been taken against the company so far."
"We demand that the DRI probe should be impartial, objective and time-bound. The government should talk to the Singapore government and all papers should be provided to the DRI," he added.