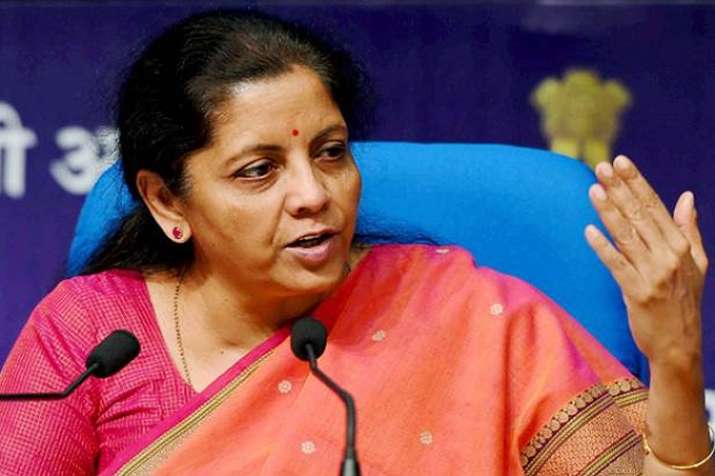 Sending out a blunt message to Pakistan, Defence Minister Nirmala Sitharaman on Tuesday said that though India honours the ceasefire agreement with Pakistan, it will not hold back in giving a befitting reply to the neighbouring country if provoked.
Addressing a press conference in New Delhi, Nirmala Sitharaman made it clear that terror and talks can't go together. 
"Terror and talks cannot go hand in hand," Sitharaman said.
"When it is an unprovoked attack the Army was given the right to retaliate. We honour the ceasefire but of course, a margin was given to us when there is an unprovoked attack," she added.
MoD's role isn't to asses whether it was successful or not. It's our business to guard the border & we won't stop if we're provoked. We shall be alert that no unprovoked attack goes without us responding. It's our duty to keep India safe: Union Defence Minister Nirmala Sitharaman pic.twitter.com/VSC4i3cPxZ

— ANI (@ANI) June 5, 2018
The Defence Minister's tough statement came even as fresh firing from Pakistan forces was reported in Nambh and Sher village areas of Nowshera sector earlier on Tuesday. 
Earlier, Union minister Hansraj Ahir said the government would be "constrained" to revoke the Ramzan ceasefire it had announced last month if Pakistan continued to indulge in cross-border firing and terrorism. 
Ahir, the Union Minister of State for Home, said, "We had decided to suspend operations in view of Ramzan. However, there is no respite in cross-border terrorism and ceasefire violations on the part of Pakistan." 
"We will be constrained to revoke the ceasefire agreement," the minister said at a press conference in Yavatmal.
Last month thousands of people residing along the IB in Jammu, Kathua and Samba districts had to flee their homes following intense shelling from the Pakistani side. 
This had left 12 people, including two BSF jawans and an infant, dead and scores of others injured. 
There were 1,252 ceasefire violations by Pakistan since January this year to May 31. 
Watch: Families flee JK border villages as Pak Rangers target residential areas during ceasefire violations