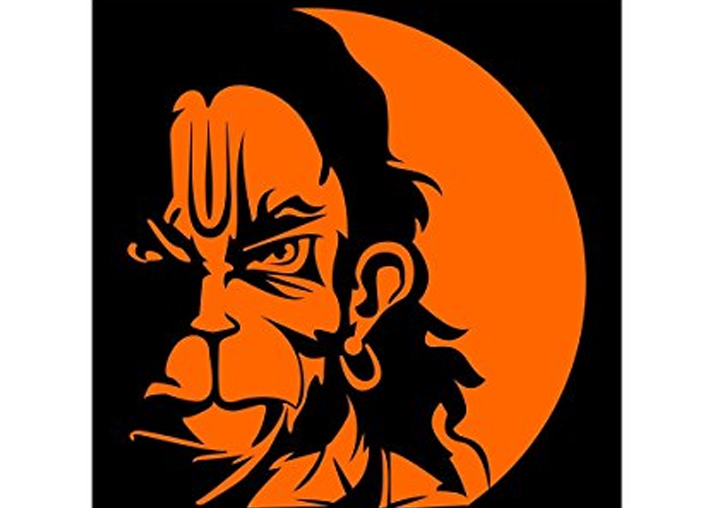 In Hinduism, Lord Hanuman -- an incarnation of Lord Shiva, is regarded as a perfect symbol of strength, selflessness, loyalty and devotion. His mantras and photographs are said to help people overcome the difficulties and bring peace and prosperity. 
But nowadays, Lord Hanuman's picture with an intense and angry expression on his face is going viral on social media. And if you are in a metro city, you can easily get to see Lord Hanuman's this picture pasted on cars, scooters and other vehicles.
This angry image of the Lord Hanuman in the form of stickers is also easily available on shops. While looking at the image, you will notice his face is tense, eyes are angry and brows are furrowed. 
Also the colours used in designing the stickers are black and intense. In Hinduism, black colour is considered inauspicious and thus humility and peace on Lord Hanuman's face is missing in these stickers.
Who made this? 
The sticker was designed in 2015 by a resident of Kerala. The designed, identified as Karan Acharya is a native of Kumble village in Kasaragod district of the state. 
According to Acharya, he drew this image after locals in his village asked him to create something to put on flags during Ganesh Chathurthi celebrations. Since then, these stickers are being sold on a large scale and being used as stickers of cars and scooters.