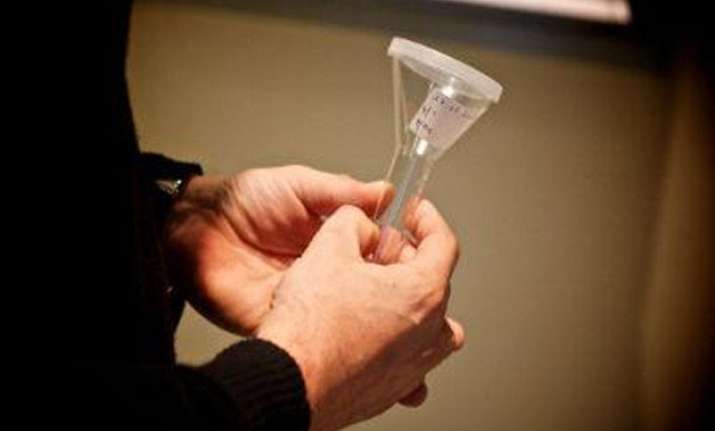 New Delhi: Changing lifestyles acorss Indian cities have led to several issues related to conceiving a child naturally. However, with fertility centres in India increasingly helping couples have their own child through In-Vitro Fertilisation (IVF) or artificial insemination has also led to a spike in the cost of sperm.
In recent years the price of donor sperm in the US has risen on such a level that a single vial of donor sperm can cost between $370 and $890. Though prices in India are not as unreasonable as in the US and rates of vial vary from clinic to clinic, prices are also determined through other factors, besides varying from clinic to clinic.
According to doctors, vial costs typically ranged between Rs 1,200 to Rs 1,500 five years ago. Today, the average costs range between Rs 2,000 to Rs 5,000, though it may go higher depending upon your merit and success.
Doctors say that the price of vial depends on donor's qualifications and how successful a person is. A donor with medical or engineering degree can sell vial for a higher price that an ordinary no-gooder.
At Dr Rita Bakshi's fertility clinic of south Delhi for instance, each vial will cost up to Rs 10,000. "We are going to start extensive fertility and genetic testing of the sample in-house, over and above the testing done at the sperm bank. This will lead to a price increase," says Dr Bakshi.
The reason for going prices going higher is the new ICMR (Indian Council of Medical Research) guidelines issued in October 2015 which prescribe that sperm banks need to test samples for HIV and hepatitis B and C, hypertension, diabetes, sexually transmitted diseases, and identifiable and common genetic disorders. The tests include higher amount of fees which directly have an impact on the price of vial.