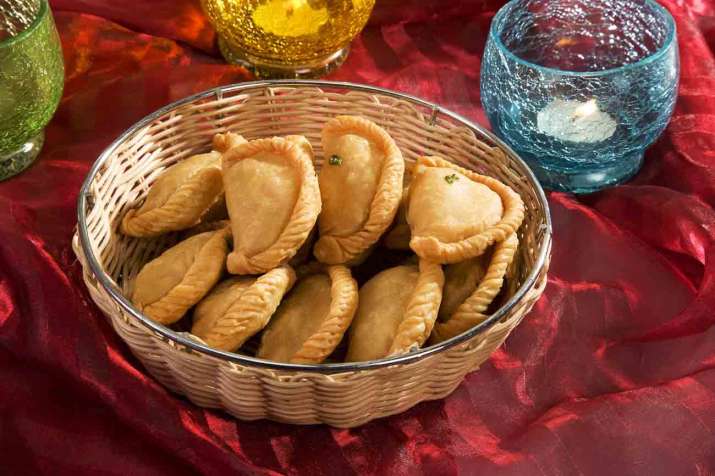 Diwali has kickstarted in style with Dhanteras and our excitement is at its peak. Markets have been decorated and so are houses. Our shopping and list of recipes are also done. On Diwali we get to gorge on some of delectable traditional delicacies and that's the best thing about the festival. Usually, we prepare gujiyas, mathris, chakli, karanji, chirote, etc besides puri, dam aloo, gulab jamun, etc. All these recipes require plenty of oil or ghee as they need to be deep fried.
With passage of time, we became conscious of our health and started fearing ghee. We no more prepare these traditional sweets and gift it to our loved ones. Instead, we prefer presenting chocolates as packaged and processed foods have replaced the age-old traditions. Though, these fancy gifts may look more attractive but nothing can be sweeter than gujiyas and shakkarpara. If you are scared of the negative effects of these deep fried foods, then this is the time to clear your doubts.
Even deep fried foods are nutritious and have plenty of health benefits. However, you should take care that you fry it in essential fats like those present in ghee or groundnut oil. This not only reduces glycemix index of the food item but also helps in absorbing fat soluble vitamins like A,E,D and K. Hence, it it boosts immunity and regulates blood sugar. Besides, ghee if it extracted from cows feeding on grass is rich in K2 and CLA  which is an antioxidant with anti-viral properties. Various research have proved that ghee has anti-inflammatory and anti-cancer properties as well. Here's what celebrity nutritionist Rujuta Diwekar has to say on this.
Now, you can have your favourite items guilt-free. However, you should know that anything above limit is not good. Understand how you body reacts and functions and cherish the sweetness of Diwali.