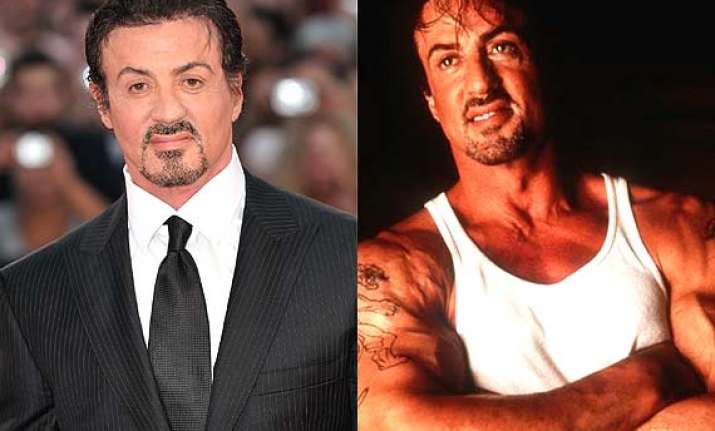 New Delhi: Sylvester Stallone, the man clearly needs no introduction. Known for his evergreen roles as 'Rocky Balboa' and soldier 'John Rambo', Stallone is one of the most successful actors of his time.
The beginning of his career saw him doing smaller roles such in movies like 1971 thriller 'Klute' and the 1971 comedy 'Bananas' as well as an appearance in the 1970 soft-core porn flick 'The Party at Kitty and Stud's'.
Breakthrough in his career was marked with a role which came alongside Henry Winkler in the 1974 teen gang film 'The Lords of Flatbush'. Despite this, lackluster roles continued to come Stallone's way.
His personal life might be constantly messed up, but in theaters Sylvester Stallone still manages to keep us entertained.
Whether he is shooting most dangerous stunts , or just being handsome and charming, Stallone rarely disappoints.
From his early acting debut with 'The Party at Kitty and Stud's and Score'  to recent favourites The Expendable series, Sylvester Stallone has always entertained people with his style and charm.
 On the occasion of his 67th birthday, we have picked out his best movies from his prolific career. If you are a die-heart fan of Sylvester Stallone then have a look at his best movies so far.
1. ROCKY (1976)
- This may have been the role that set Sylvester Stallone's much-mocked career in stone.
Rocky is the film that made Slyvester Stallone big. More than just a boxing movie, Rocky is an underdog story about an unknown club fighter who overcomes the odds in his life and in the ring, going the distance against Heavyweight Champion Apollo Creed. A lot of Stallone movies are just straight up action films, but Rocky was so much more than that. The film was an example and a statement that stood up for all Vietnam veterans who were mistreated as they returned home from a war that everyone wanted to forgot.
2. FIRST BLOOD (1982)
-This movie is a old school classic and this is what a mediocre movie would be like in the 80's and if it is that good, then you know what films were like back then!
Its sequel may have created a trigger-happy poster boy for the "shootfirst, worry about dialogue later" school of action movies, and a 1980s moral panic into the bargain, but the movie that began the franchise is a far superior beast. It tells the story of John Rambo, a Vietnam vet trying to track down his old comrades, who reacts to unwarranted police harassment by going native and waging a one-man guerrilla war against The Man.