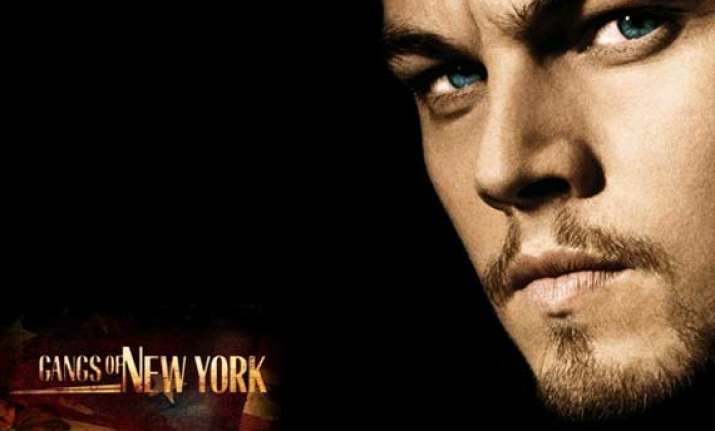 Leonardo DiCaprio has revealed that he spent weeks trying to persuade Daniel Day-Lewis to take the role of a vicious thug in Gangs of New York.
The 39-year-old actor said that he had to convince Day-Lewis to come out of retirement for the film because director Martin Scorsese was sure that he would perfectly fit for the role, Daily Express reported.
"I went to his brownstone (house) and sort of knocked on the door and he opened the door. He goes, 'Shall we walk?' And I go, 'OK'. We started walking through Central Park and he didn't say anything to me for the first couple of minutes, so I said, 'Alright, I'm not gonna say anything to him either'.
"So we kind of walked in silence for about 10 minutes through Central Park. We sat down and we started talking about acting. I immediately asked him, I said, 'Look, there's a role of a gangster in turn-of-the-century New York, who's a butcher, who carries butcher knives with a top hat and a moustache in a Martin Scorsese movie. Who in their right mind wouldn't do this?" DiCaprio said.
But Day-Lewis was not convinced and it took a dinner date with DiCaprio and his friend Tobey Maguire to eventually win him round.
"We went out to dinner and it was actually Tobey who said to him, 'You know, when somebody has a talent like yours, it's almost their responsibility to do it, to get back in the saddle'. I think he slightly disagreed with him at first, but eventually, thank God, he said yes."