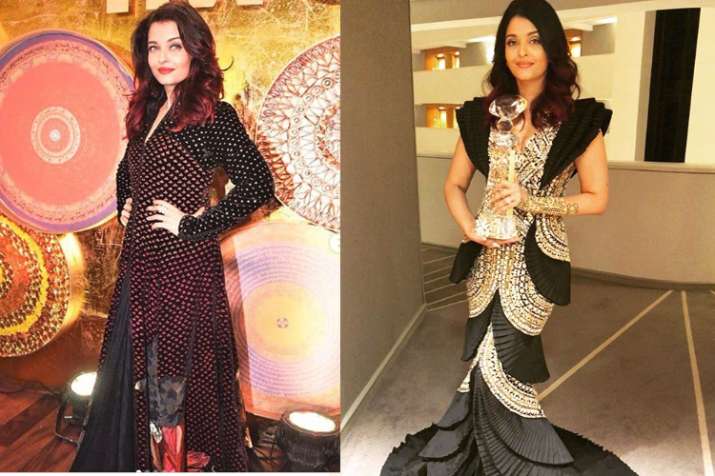 Aishwarya Rai Bachchan recently added another feather in her cap as she was awarded with Meryl Streep Award for Excellence at the first edition of Women In Film and Television (WIFT) India. She is all excited for the achievement and she even shared interesting pics of the event on her Instagram account. 
The diva was accompanied by her little angel Aaradhya for the event. Aishwarya even shared many cute pics with Aaradhya. 
Aishwarya can be seen posing with her award in this pic. She even thanked fans and well-wishers. She wrote, ''Heartfelt THANK YOU to ALLLL my well-wishers from India & All around the world, for being my Inspiration n Strength God Bless and all my love too.''
Sharing a beautiful pic with her daughter, Aishwarya wrote, ''You my Aaradhya complete me Divine Blissful Eternal LOVE.''
Aishwarya's mother Brinda Rai also accompanied her for the event. Sharing a pic with lifelines, Aishwarya wrote, ''LOVE YOU and THANK YOU.''    
Both mom and daughter duo can be seen wearing a party gown in this pic. Captioning it Aishwarya wrote, ''MY LOVE..MY LIFE..''
On work front, Aishwarya was last seen in Anil Kapoor and Rajkummar Rao starrer Fanney Khan. It is also said that Aishwarya will be seen in Woh Kaun Thi and Raat Aur Din remake.