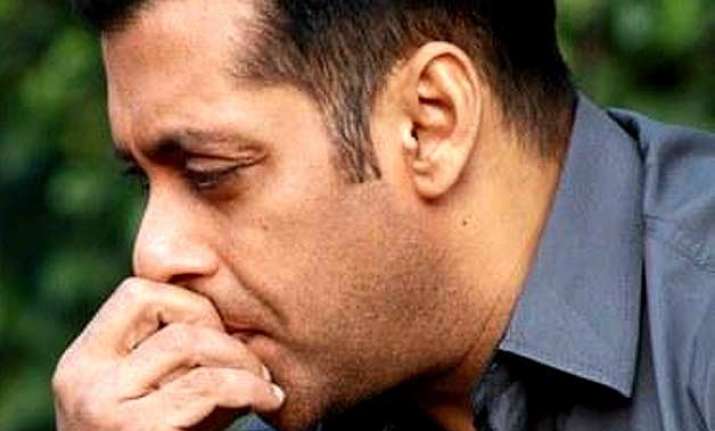 Mumbai: The verdict on Salman Khan hit-and-run case will be announced on May 6. The pending decision has given sleepless nights to not only Salman but a few filmmakers as well as thousands of gamblers.
There are thousands of people who have betted money on the verdict. If reports are to be believed, there is more than Rs 2000 crore of amount placed on the bets involving the verdict.
The biggest and most publicised case of Bollywood ever is amongst the leagues of cricket matches and elections. Illegal betting in the IPL season is quite popular but bookies are in joyous mood as their turn-over seems to be on all time high with betting on Salman's verdict.
The amount is not just a number but is a measurement of Salman's popularity in the country.
Here are some of the numbers in Salman Khan hit-and-run case:
Investments on Salman- Rs 200 crore
As per trade analysts, approximately Rs 150 crore is riding on his two films-'Prem Ratan Dhan payo' and 'Bajrangi Bhaijaan' and rest 50 crores for other ventures including advertisement and other endorsements.
Business riding on Salman- Rs 1000 crore
If Salman goes to jail even for three years (minimum sentence if he is convicted), around Rs 1000 crore of business will suffer, according to business analysts. The data is based on the predictions how much his films would earn, earnings of his stage shows and how much business the companies, he is brand ambassador of, would suffer.
Amount betted on Salman- Rs 2000 crore
Even the smallest cities like Patna and Lucknow have betted heavily on Salman Khan's verdict. The rough amount stands at around Rs 2000 crore, totalling bettings from all cities.
According to Mumbai's bookies, Salman has more chance to be convicted than being acquitted. The rate of 'satta bazaar' in Mumbai is- convicted 28 paise, acquitted 80 paise per Rupee betted.
However, the markets in smaller cities like Chandigarh and Patna are giving good return on his conviction. Chandigarh rates are, conviction- Rs10, acquittal- Rs 2. Patna rates are, conviction- Rs 60, acquittal- Rs 40.
Bollywood star is facing trial since nearly 13 years in an accident case in Bandra during the early hours of September 28, 2002, which left one pavement-dweller dead and four others injured.
He has been charged under Indian Penal Code Section 304 II (culpable homicide not amounting to murder) which attracts up to 10 years in prison; Section 279 (rash and negligent driving) which attracts six months' jail; Sections 337 & 338 (causing hurt by act endangering life and causing grievous hurt) with punishment up to two years; and Section 427 (mischief causing damage to property) with maximum punishment of up to two years.
Also, Motor Vehicle Act Sections 34 (a),(b) read with 181 (driving vehicle in contravention of rules) and 185 (driving at great speed after consuming alcohol with punishment of cancellation of driving licence); and sections of the Bombay Prohibition Act dealing with driving under influence of alcohol which attract maximum six months' jail.