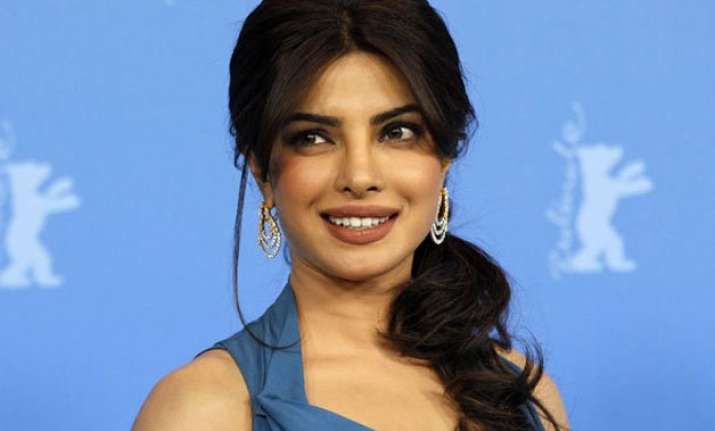 Actress Priyanka Chopra defended Bollywood actors brand endorsements in the light of the recent Maggi controversy and said today that ensuring products are good for health is the sole responsibility of the companies concerned.
"When we sign any contract to endorse any product, it is the responsibility of the company to ensure that whatever information is given about it is true as well as legal in all aspects.
"Actors can't be blamed for it since the government has approved it and given license to these companies," Priyanka told reporters here when asked about junk food and the recent controversy about a particular product.
Priyanka, 32, who happens to be UNICEF's "goodwill ambassador", engaged with adolescents in Bhopal to highlight the importance of anaemia prevention and discuss important issues affecting them including nutrition.
Later, she interacted with reporters on the issue.
When she was asked whether Bollywood actors would continue to endorse junk food, the actress said, "If I come to know that the product is bad, definitely I won't do it. But actors can't be held responsible for it because it was approved by the government".
For more interesting Bollywood news and pictures follow us on Pinterest>>> timesofindia
She also suggested that if people come to know about any product that it is bad, they should stop consuming it on their own.
Speaking about adolescents, she said, "Anaemia is a key health concern facing young girls and boys across the country but it is something that has a simple, workable solution. A blue iron Folic Acid (IFA) tablet once a week and deworming tablets every six months".