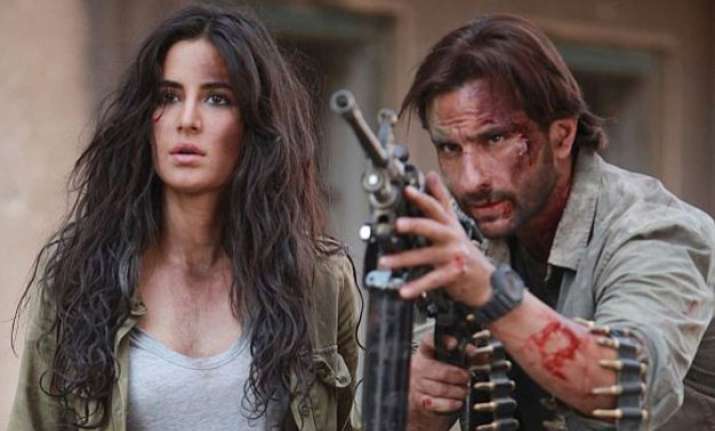 Lahore: A Pakistani court today gave the 'last chance' to the federal and Punjab government as well as the censor board to file a reply by August 20 on JuD chief Hafiz Saeed's petition seeking a ban on the release of Bollywood movie "Phantom" in the country.  
A government law official told the Lahore High Court that the federal and Punjab government needed more time to file a reply on Saeed's petition.
He sought a week's time but Saeed's counsel A K Dogar argued in the court against giving any more time to the government.
"Why no one from the censor board appeared in today's hearing," he asked, requesting the court not to give any more time to the government as it was using delaying tactics as the controversial movie to set to be released on August 28 both in Pakistan and India.
He pleaded the court to ban the movie. The petitioner said the Indian film has "venom against Pakistan and JuD".  After hearing the arguments, Lahore High Court Justice Shahid Bilal Hassan gave a "last chance" to the Punjab and federal governments to file a reply till August 20.  In the last hearing, Dogar told the court that "there is a direct threat to the life of the petitioner (Saeed) and his associates emanating from the content of the trailer of the film".
He said the grievance of the petitioner is that film has been advertised to be exhibited in Pakistan.  "It is obvious that dialogues coming out of the lips of the different Indian actors and actresses will poison the minds of Pakistani public and will affect reputation of Hafiz Saeed as terrorist even through JuD has not been declared as proscribed organisation.
Based on crime author Hussain Zaidi's novel "Mumbai Avengers", Saif Ali Khan's "Phantom" is set in the aftermath of the 26/11 Mumbai attacks and deals with global terrorism.  So far the Pakistan censor board has not cleared the film for screening in the country.
Since the government allowed exhibition of Indian films in Pakistan, the Censor Board has been careful about not allowing screening of Indian films which deal with the subject of Pakistan, terrorism and ISI.
In the past, Saif Ali Khan's "Agent Vinod" and Salman Khan's "Ek Tha Tiger" were also banned from being screened in cinema halls in the country although they are freely available on CDs and DVDs in Pakistan.