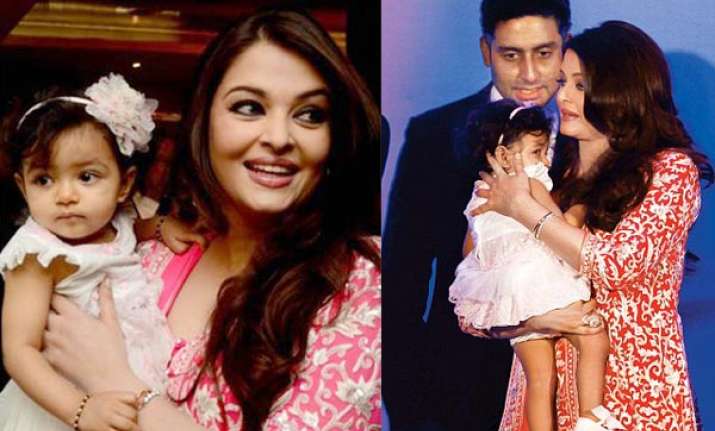 Mumbai, Nov 16: Aishwarya and Abhishek's daughter daughter Aaradhya is celebrating her first birthday today and the Bachchans have organised a private birthday party for her.
On Diwali, grandpa Amitabh drove home a red-and-black BMW Mini Cooper that Aishwarya and Abhishek have reportedly gifted their daughter as a first birthday gift.  
With Mumbai metropolis on tenterhooks as Shiv Sena chief Bal Thackeray is fighting for life, and thousands of Shiv Sainiks camping out outside Matoshri, the Bachchans have decided to keep the birthday celebration a low-key affair.  
The entire  Bachchan family had gone to pick the special birthday gift for Aaradhya.
"Time just flies and now Aaradhya will turn one year old. For her first birthday we plan to make it a private and family affair. Only close family and my parents will attend the birthday celebration,"  Aishwarya Rai  Bachchan said, while chatting with the media on Nov 14 Children's Day.