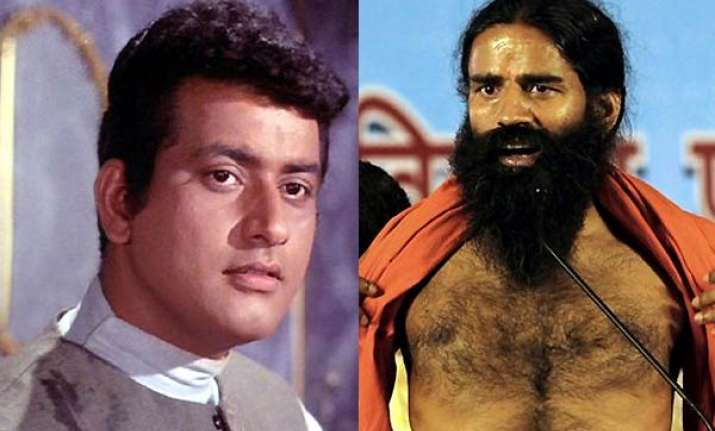 Mumbai, Jun 5 : Veteran filmmaker and actor Manoj Kumar has allowed use of the song Mere Desh Ki Dharti...in a documentary to be made on the life of yoga guru Swami Ramdev, HT reported.
 
Says Manoj Kumar: "I received a letter seeking permission to use the song from Upkaar and I have given them the go-ahead. I've met him on occasion. He has revolutionized yoga as a way of life and has been openly singing my songs, including Bharat Ka Rahnewala hoon, Bharat ki baat sunaata hoon from Poorab Aur Paschim. Why shouldn't this one too be associated with him?"
 
Asked why he did not go to Delhi to express solidarity with the yoga guru, Manoj Kumar said: "It's not important if I go to Delhi or not. I don't need to tell you that corruption is rampant across the country. It has been there since Panditji's (Nehru's) times right down to Bofors and Telgi scams. The chhotey chors (smaller thieves) are caught and punished but the bigger crooks get away."
 
On comments in media that Ramdev's satyagraha is a "circus", Manoj Kumar said; "15 cities in the US are with him and there are many in the country too backing him. Since we live in a democracy, everyone has the right to express an opinion. And corruption is a burning issue today. Our leaders are only looking after their personal security without a thought for the security of the common man. I've always believed that if a country is not secure, no one living there is secure."
 
Manoj Kumar expressed regret over Anna Hazare's movement hitting a roadblock. "Today there is a need for a mass movement and like Gandhiji, Baba Ramdev too has made it clear that his satyagrah is non-violent. If his message can reach the government through peaceful means, what's wrong?"