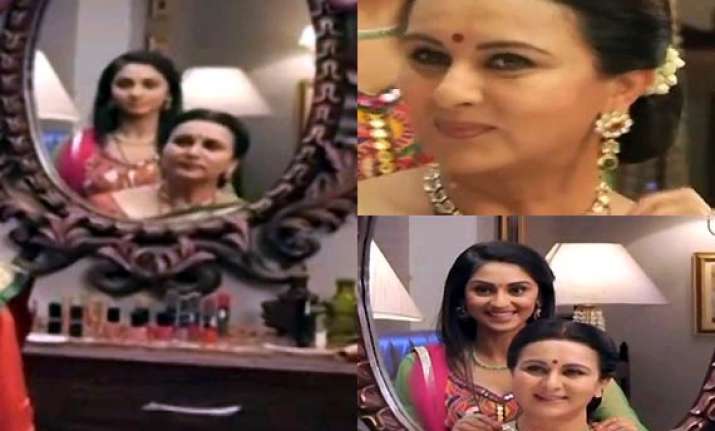 Mumbai: Soon audience will see Sharda's makeover in an upcoming episode of Sony TV's popular show 'Ekk Nayi Pehchaan'.
Sharda is going out for the first time with her husband Suresh.
Suresh never takes his wife Sharda along with him to parties or social get-togethers as he feels that she is just a not-so-educated housewife and a misfit for parties. But this time it is compulsory to bring your spouse in the party so he is left with no choice.
Sakshi is seen motivating Sharda and helping her to get ready for the party.
Seems Sharda will surprise Suresh in the party with her simple beauty and table manners. Sharda goes to school after finishing her household work and Sakshi helps her in her studies.
Suresh is unaware of Sharda's education. "Ekk Nayi Pehchaan" airs on Sony TV at 8.30 pm Monday-Thursday.