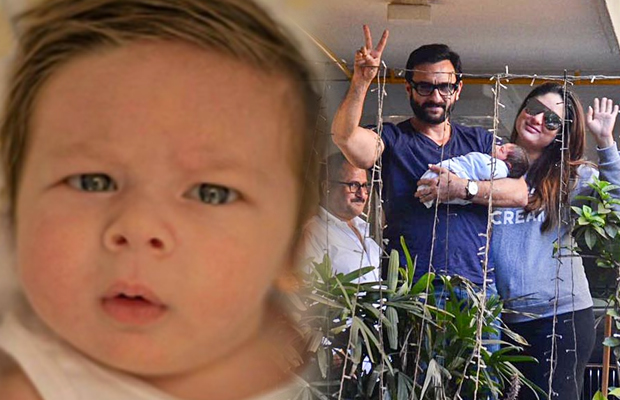 On 20th December 2016, Saif AlI Khan and Kareena Kapoor welcomed their little bundle of joy Taimur into this world. However, soon after people started trolling and criticizing the celeb duo for the choice of their son's name. Now, Saif has revealed that he may consider changing Taimur's name.
The 46-year-old actor spoke to an English Daily recently and confessed that he did consider changing Taimur's name.
"You know, actually - I haven't told anyone this - I thought for a second about changing his name. For a couple of weeks. And Kareena was a little against it and she said, 'People respect you for your opinion and you can't'... So I said, yeah, but it's not about people. I don't want him to get unpopular. And I still might, maybe when he's one or two, I might change his name in a while, it's still sinking in, what to do," said Saif.
The "Rangoon" actor went on to reveal that he had actually drafted a note, which said that they are changing Taimur's name. However, he gave up the idea as soon as the star realized that he is changing his son's name "for the wrong reason". 
On naming his little one Taimur, Saif said that he said that he is not bothered about "universal acceptance", and said that he is satisfied that his loved ones are happy with him.  
The Nawab said that he has made up his mind on this matter as of now. "I would rather have a handful of people whose opinion I respect, agree with me, that's enough. I don't want universal approval if it's going to require me to pretend," he added.
On a related note, Saif will be seen next in "Rangoon" which also stars Kangana Ranaut and Shahid Kapoor. The film will hit the cinemas on February 24.