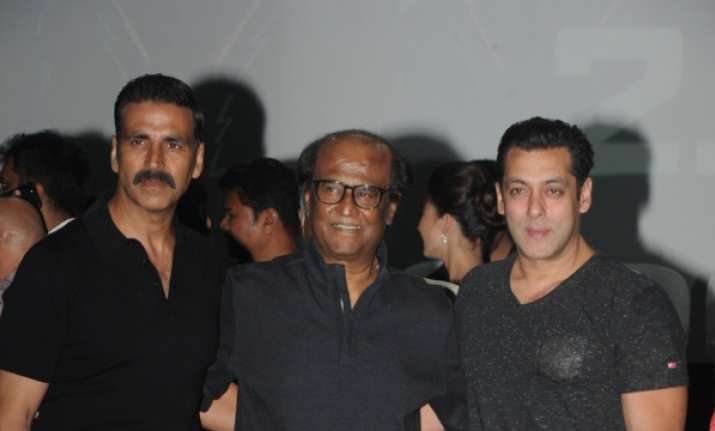 The sets of superstar Rajinikanth's upcoming movie '2.o' have been partially demolished by Cyclone Vardah, media reports said today. The cyclone wreaked havoc in Chennai and other parts of Tamil Nadu earlier this week.
This new development is in stark contradiction to the jokes about Rajinikanth that float on social media where he remains invincible.
The natural disaster has stalled the shooting of the much talked about project. A source told a daily that the team had erected a set at a popular IT park in Ambattur, where many movies have been filmed.
"An office of the Artificial Intelligence Research Centre was created there. Even a military vehicle was seen near by," said the source.
The insider went on to say that the shooting happened as per schedule on Sunday, but the crew had to wrap everything up quickly on Monday after the storms hit. The storm left the set partially destroyed halting the shoot mid way, he said.
Now the crew is planning to reconstruct the sets and finish shooting the left scenes.
'2.o' is the sequel of Rajinikanth's 2010 sci-fi movie 'Robot'. In the sequel, superstar Akshay Kumar plays the antagonist and actress Amy Jackson as Rajinikanth's love interest. The movie is directed by Shankar and will hit theatres in Diwali next year.
Undoubtedly, '2.o' has become one of the highly awaited movies of coming year as fan of the Thalaivar waiting for it with bated breaths.