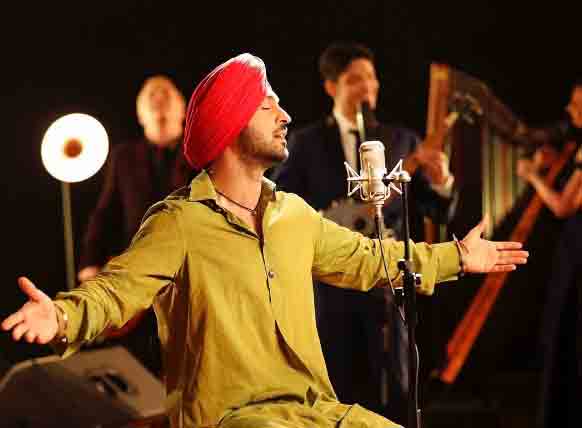 Singing sensation from Punjab, Diljit Dosanjh, who was lauded for his 'Ek Kudi' number from 'Udta Punjab' is back again and has recorded his first Sufi song for Anushka Sharma starrer film 'Phillauri'. 
Notably, the Sufi song is a reprised version of 'Dum Dum' from the film 'Phillauri'. 
A promotional video for Dum Dum song has also been shot. Diljit took to his Instagram and shared a cute audio clip telling that it is his first ever audio live. The singer further added in the clip that you might have seen many video lives, but this is his first ever audio live.  
Interestingly, in the promotional video of 'Dum Dum', the singer can be seen dressed up in his 'Phillauri' look and recording the song with foreign artistes. 
Excited about his Sufi debut, Diljit said that he finds himself emotionally connected to the song as this is the first Sufi song of his career.