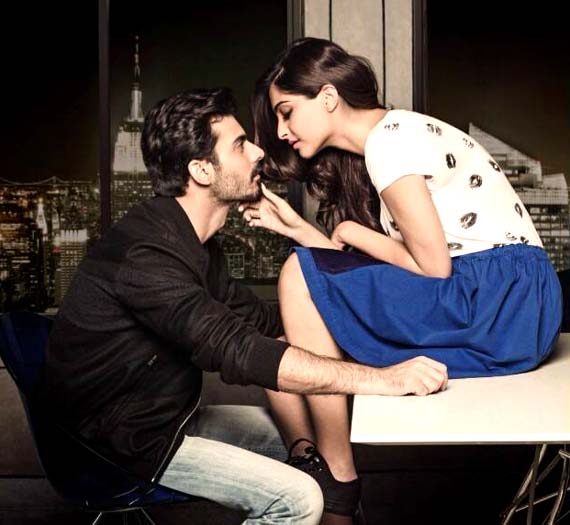 Pakistani heartthrob Fawad Khan has found a huge fan following in India. A lot of this fandom is because of his drool worthy looks and the rest because of his acting skills.
Fawad also has an impression of being a true family man, loyal to his wife Sadaf and responsible towards his two kids. Given the immense female attention he enjoys, Fawad has maintained quite a dignified image.
However, a latest statement by the 'Kapoor & Sons' actor reveals his flirtatious side.
During his candid interview to a leading fashion magazine, Fawad was asked if he would have hit on his co-actress Sonam Kapoor during 'Khoobsurat'. To this Fawad replied,
"Hahaha! Of course! I would've hit on anything that moves if I wasn't married."
Wow, that is quite a confession!
In the same interview, Fawad revealed what it is like to be married and make it work too. He said,
"I fell in love when I was 17, and have been married for a decade now. And interestingly enough, it just gets better and better everyday. It's like an addiction and I love it!"

"When you live with a person, you get to know them in and out. You get to find out so much more, evolve together and learn each other's deepest darkest secrets, and still be okay with it—and that's the best part,"
Fawad added.
Fawad will be next seen in Karan Johar's multi starrer 'Ae Dil Hai Mushkil'. There have been reports doing rounds that he has been roped in for another movie opposite Katrina Kaif. There has been no official confirmation on it yet.