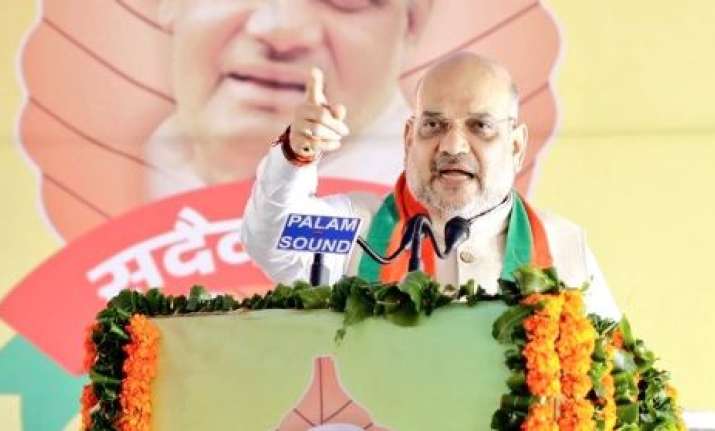 Lok Sabha elections 2019: The Bharatiya Janata Party (BJP) president Amit Shah on Tuesday said that the upcoming Rajasthan Assembly polls are a "trailer" for the Lok Sabha elections 2019.
He asked party workers to sweat for victory in the state elections which are scheduled later this year.
"The results from the three major states of Rajasthan, Madhya Pradesh and Chhattisgarh will set the trend for the 2019 Lok Sabha elections," news agency PTI quoted Shah as saying during his one-day Jaipur trip.
Catch all the latest news about Lok Sabha elections 2019 HERE
"The assembly elections are a trailer for the 2019 Lok Sabha elections and you need to shed more sweat in the field to ensure a thumping victory," he added. 
Party's victory in the 2019 Lok Sabha elections will pave the way for its rule for the next 50 years, he further said. He also suggested the party workers to think only about the party symbol 'lotus' and Bharat Mata when they campaign.
While attacking the grand alliance he said that it will have no impact. 
He also attacked the Congress party and said it should first make clear who is its PM candidate, what are its policies and programmes.
WATCH VIDEO: Aaj Ki Baat with Rajat Sharma | September 11, 2018