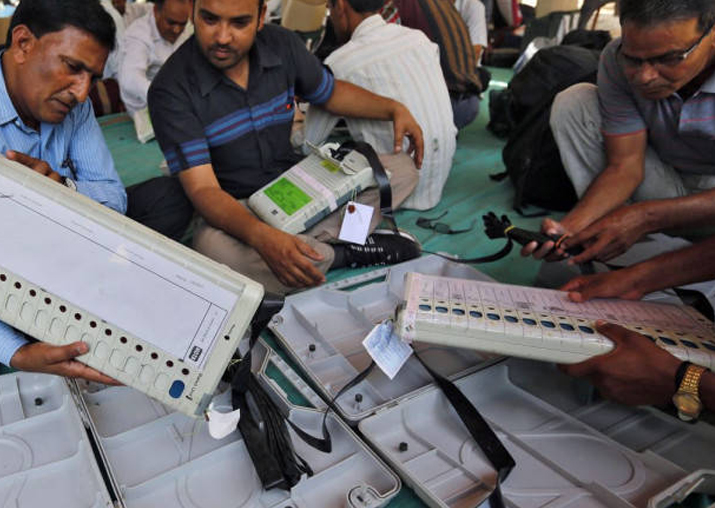 The stage is set for Assembly elections in hilly state of Himachal Pradesh on November 9. As per the Election Commission's schedule, polling to elect all new 68 MLAs will be held tomorrow while results will be announced on December 18.
The term of current assembly ends on January 7. Since 2013, the Congress party is in power with 36 seats. The lone opposition party is the BJP with 27 seats.
The Election Commission has announced VVPAT machines will be used in all constituencies in Himachal Pradesh because of which a voter will be able to see to which party, symbol and candidate his vote has gone to. This will the first time that the entire state will see the implementation of VVPAT.
A total of 7,521 polling stations have been set up for the smooth conduct of polling. Of all the polling booths, 136 (two each in the 68 constituencies) will only have women officials.
Over 50 lakh voters are registered in the state (Male: 25,31,321; Female: 24,57,032; and third gender: 169) 
The BJP has declared Prem Kumar Dhumal (73), a two-time former CM, as its chief ministerial candidate. On the other hand, the Congress has declared incumbent CM Virbhardra Singh (83) as its leader. Singh has been six times CM for the Congress. He has vacated his Shimla Rural constituency for his son, Vikramaditya Singh, and is contesting from Akri, a seat held by the BJP.
A total of 479 nominations have been filed. Of these, 275 candidates, including BJP's Prem Kumar Dhumal, filed it on the last day. 
Key dates: 
Filing of nominations: October 16 to October 23
Scrutiny: October 24
Last for withdrawal of candidates: October 26
Polling: November 9
Counting: December 18
Date before which the election shall be completed: December 20