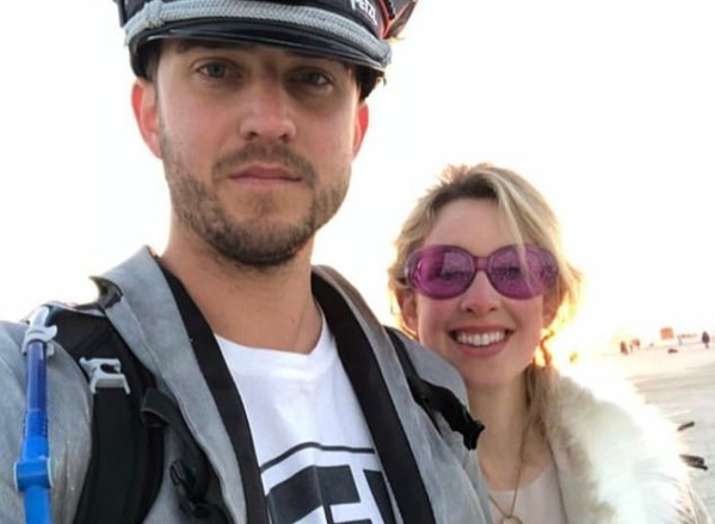 Elizabeth Holmes might not be witnessing the golden days of her professional life but her personal life is blooming like a daisy. A recent report in Vanity Fair revealed that Elizabeth who is 35 has been engaged to 27-year-old hotel heir William 'Billy' Evans. The reports also suggest that the couple share a luxury apartment in San Francisco and are also co-parents to the Theranos founder's wolf-dog Balto.
Last year when Elizabeth Homes' multi-billionaire company was burning down to ashes, she was travelling with the love of her life to Burning Man to party in the desert. A photograph of the two also surfaced the internet on August 29 in which the two seemed carefree. While Homes was seen wearing purple sunglasses and a white military-style blazer with sequined pinstripes and a fur collar - a far cry from her standard uniform of black turtlenecks and pants, Evans wore a military hat and a shirt that read: 'Sex Breakfast of Champions.'  
In all the photos of the pair that are going viral online, Holmes is also seen wearing Evans' MIT signet ring around her neck. It is said that it may also be her engagement ring, as she is not seen wearing any jewelry on her ring finger in other photos. 
Check out the pictures here-